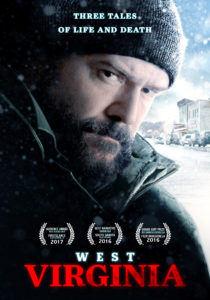 How anonymous can a small mining town of 500 really be?
Three tales of life and death collide in this beautiful masterpiece of independent cinema.
1) In The Samaritan, in a secluded, snow-laden forest, two hunters must make a life altering decision when they witness a murder in the remote woods of West Virginia. Doug has been living alone in the remote woods dealing with personal demons. His brother-in-law and polar opposite, Ryan, comes for a visit. On his very first hunting trip, the two witness a crime that forces them into a life-changing decision, forming a bond they would have never expected.
2) In Father & Son, a young D.C. lobbyist returns to his hometown in rural West Virginia for what may be a final confrontation with his dying father. After months of avoiding the inevitable introduction with his father Grant, Mitch brings his new girlfriend home for a late Thanksgiving getaway. During the trip, Hannah learns that there is far more to Mitch's unstable relationship with his father than he had told her. Through their mutual stubbornness, Hannah realizes that Mitch truly is his father's son, when they fail to see eye to eye on Grant's imminent passing.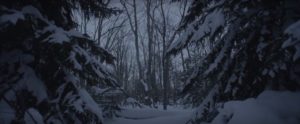 3) In The Mayor, a small-town mayor takes a young pupil under his wing as he makes his rounds, just as trouble seeps into his once prosperous community. Joe is the mayor, handyman, snow-plower, and  Sheriff. Leah, an elementary school student, chooses to follow Joe as her subject for Career Day. When they embark on an ordinary day, Joe deals with the every day issues of a West Virginia mining town while Leah tries to learn as much as she can for her report. At day's end, Joe discovers trouble that not only affects the town but himself.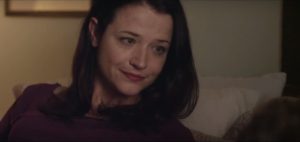 All taking place in the rural landscape of a small mining town in West Virginia, these three stories intertwine, examining what it means to live, make connections, deal with trauma, and do more than just exist.
Winner: AUDIENCE AWARD for BEST FEATURE FILM – FirstGlance Film Fest Hollywood
Winner: BEST DIRECTOR, BEST NARRATIVE FEATURE FILM, BEST SCREENPLAY – Film Invasion L.A.
Winner: BEST NARRATIVE FEATURE FILM – South Dakota Film Festival
Winner: BEST FILM – Indie Belgrade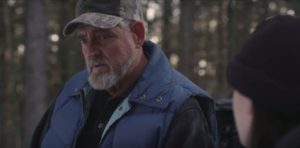 The key cast features Peter Van Norden (Stephen King's The Stand, Naked Gun 2 1/2), John T. Woods (Crossbreed), Zachary Ray Sherman (Archie's Final Project), Meagan English (In the Wake of Ire), Lindsey Marie Hull in her film debut.
88 minutes on 1 disc / Color / Feature Narrative / 2016 / A film by Jason Boesch and Preston Peterson
HOW TO ORDER:
Public Performance and Digital Site Licenses are available through Soundview Media Partners. To inquire or to place an order, write to info@soundviewmediapartners.com or simply choose from the options below:
For group screening prices, please inquire.
In-home/personal use copies are available on Amazon: http://amzn.to/2FAb3KS
WATCH THE TRAILER