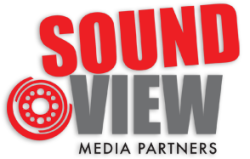 About Soundview Media Partners
NY-based Soundview Media Partners works with and represents filmmakers, artists, and content-owners. Specializing in the development of product lines, and the setting up and expansion of distribution channels, Soundview focuses on categories that target identifiable consumer groups. Soundview also serves the film, audio and video communities in a variety of sales and marketing capacities including the direct sales and licensing of films for the educational and non-theatrical exhibition market sectors.
Soundview's business is divided into four categories
Film representation where we serve our clients as their Film Sales Agent or Producer's Rep and secure, on their behalf, broad-based distribution of the film or content library.
Direct sales of curated titles to the university, educational and non-theatrical exhibition markets.
Publisher of The Sound View: Independent Film Digest
Consulting services for filmmakers, content owners and content developers who need strategic advice on how to establish or expand their distribution in both the physical and digital arena's.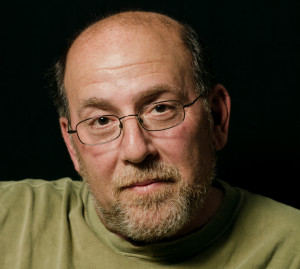 About Dan Gurlitz, President & CEO
Founding Member and CEO Dan Gurlitz entered the entertainment distribution industry in 1984. His career began in advertising, and includes over ten years in sales followed by 15 years in senior management within rapid-growth, independent environments. Prior to launching Soundview, Dan was the Senior Vice President and General Manager, Video, for Entertainment One U.S.
Industry Accolades
"Dan is a pleasure to work with and his attention to detail and knowledge of the field is extensive. His phone calls and emails are informative, constructive and, as an added bonus, fun! I look forward to continuing to work with Dan for a long time." – Mark Marderosian, Principal at Big City Publishing LLC
"Dan successfully represented me in obtaining North American distribution for my documentary Troubadour Blues. More than just a sales representative, though, Dan has taken an active interest in my career and has provided invaluable advice throughout the process. His honesty is refreshing — he's not afraid to tell me what I don't want to hear. I would recommend Dan to any independent filmmaker who is ready to take his/her work to the next level." – Tom Weber, Independent Filmmaker/Tom Weber Films
"I selected Dan's business, Soundview Media Partners, to represent a long-form documentary of mine in north America. I am both delighted and impressed by how quickly Dan brokered a distribution deal for us. In securing a great end-result, he acted with honesty, professionalism and patience at every stage. We found each other via Linkedin and I can highly recommend Soundview" – Nicholas G Jones, Film and Documentary Procucer at Quanta Limited
"As a veteran in the media business, Dan has worked very hard to promote exceptional DVD/Blu-ray titles that he feels passionate about. Being a magazine editor, I am contacted by a lot of PR people, but it's extremely rare to see a studio executive actively pursuing coverage on select titles. Dan is a dedicated, hands-on, exceptionally knowledgeable professional in the media retailing business whom I've had the pleasure of working with for nearly two decades." – Owner, Video Librarian
"I highly recommend Dan Gurlitz's presentation on sales and marketing for home entertainment for independent film distribution. Part presentation, part lecture, part discussion, Dan showed us, step-by-step, ways in which Music Box Films could increase home video sales." – Scott Allen Luke, Director of Operations, Music Box Films
"Dan Gurlitz taught me everything about the music business 20 years ago and since then has been sharpening his skills in some of the toughest business environments out there. The man is honest, well respected and a consummate professional." – Duncan Hutchison, Entertainment 2.0 Media Strategist
More information about Soundview and Dan Gurlitz can be found on LinkedIn at www.linkedin.com/in/dangurlitz/ and Facebook http://www.facebook.com/SoundviewMediaPartners