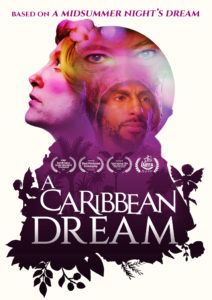 A beautiful re-imagining of the Shakespearean classic originally broadcast on the BBC.
This modern retelling of William Shakespeare's A Midsummer Night's Dream is set in modern day Barbados under a full moon during a Caribbean festival. Comedy and chaos ensue when Puck the Butler and mischievous fairies tamper with the wedding plans of Theseus and Hippolyta.
This 2017 British production was filmed entirely on location in Barbados and features a huge and wonderful cast including Jherad Alleyne (Next Payday), Marina Bye (Breathe), Keshia Pope (The Book of Jasmine), Sam Gillett (Music, War and Love), Susannah Harker (House of Cards) and Aden Gillett (Shadow of the Vampire).
"Shakirah Bourne's tender-hearted adaptation of A Midsummer Night's Dream is a refreshingly low-key palate cleanser" – The Guardian
"It's easy to initially believe that Shakirah Bourne's A Caribbean Dream is another unnecessary adaptation of a Shakespeare classic, yet after winning Best UK Feature at the London Independent Film Festival earlier this year, it was clear that this was to be more than just an average remake… will leave audiences in awe of its beauty."  – The Upcoming
"The authentic Barbadian soundtrack ply's the film with upbeat rhythms to go alongside the natural sparkle of the Shakespearean dialogue." – London Economic
"4.5 STARS: A lush, fun, original re-imagining of Shakespeare's Midsummer Night's Dream. I absolutely LOVED this film." – Eye for Film
WINNER, Best UK Feature – London Independent Film Festival – 2017
WINNER, Best Produced Screenplay – Los Angeles Independent Film Festival Awards – 2017
WINNER, International Film – Charlotte Black Film Festival – 2017
2017 / 82 minutes / color / 16×9 / A film by Shakirah Bourne (Two Smart, Next Payday)
HOW TO ORDER: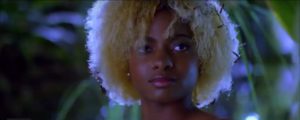 Public Performance and Digital Site Licenses are available through Soundview Media Partners. To inquire or to place an order, write to info@soundviewmediapartners.com or simply choose from the options below:
For group screening prices, please inquire.
In-home/personal use copies are available on Amazon: https://amzn.to/2LuYcMR
WATCH THE TRAILER