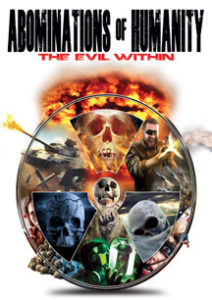 A documentary on the evolution of the evil within mankind… of mankind's abuse of his own species…
Man is a unique beast in nature because he at times takes joy in the known suffering of other sentient beings and hunts for fun and profit. The Abominations Of Humanity: The Evil Within presents the history of mankind's abuse of his own species.
Ever since man became conscious of his own existence, he has experimented with death and torture. He has imagined and invented all-manner of sick and twisted ways of inflicting pain and suffering. Even under the cover of medical advancement, mankind has ignored the brutality of his actions and excused himself. He has a remarkable ability to hide from himself and from others the nature of the beast within. When the innocent animals of the world refused to give answers, man has turned on himself and human experimentation began.
This is the history of mankind's abuse of his own species, the tale from the dark side of science – this is about the evil within our very own species.
"[A] shocking expose on what people DON'T know about war crimes and civil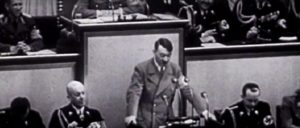 experiments" – OH Krill, author of Montauk Babies
60 minutes on 1 disc / English language / 2014
HOW TO ORDER:
Public Performance and Digital Site Licenses are available through Soundview Media Partners. To inquire or to place an order, write to info@soundviewmediapartners.com or simply choose from the options below:
For group screening prices, please inquire.
In-home/personal use copies are available on Amazon: http://amzn.to/2rQPbGt
Watch the trailer