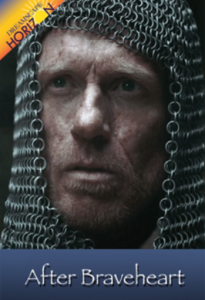 With an estimated budget of $72 million, the cinematic, epic Mel Gibson film Braveheart captured hearts worldwide and grossed approx. $210 million. This does not consider ancillary market sales. But, Braveheart ended with the Battle of Bannockburn and the burning question for many has been "what happened" after the events covered in the major motion picture.
The riveting docudrama series "After Braveheart" (2015) reveals the untold story of how a Scottish army tried to drive the English out of Ireland 700 years ago. It is the story of two Celtic nations, a shared heritage and a forgotten war that could have changed the course of history. After Braveheart is a two part historical  docudrama that tells the story of Robert and Edward Bruce's invasion of Ireland in 1315.
Background:
In 1314, the Scots finally defeated their English oppressors at the Battle of Bannockburn. This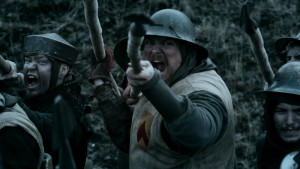 monumental victory that should have ensured Scottish freedom – but it didn't. Even after Bannockburn, Scotland's king Robert Bruce and his brother Edward remained uneasy about the threat of a renewed English invasion. The best form of defense was attack. In a real-life "Game of Thrones", they decided to invade Ireland and make Edward high king there. In this way they would unite the Celtic nations and drive the hated English back to their homeland.
Narrated by leading actor Brian Cox (Rise of the Planet of the Apes, The Bourne Supremacy), the series features extensive and dramatic re-enactments starring Clive Russell (Game of Thrones, Ripper Street) as Robert Bruce, Douglas Russell (Let Us Prey, Valhalla Rising) as Edward Bruce, and Stuart McKinnon as the Scottish soldier Maon. Atmospheric dramatic sequences and visceral battle scenes are combined with stunning locations and innovative CGI to bring the harsh and violent medieval world to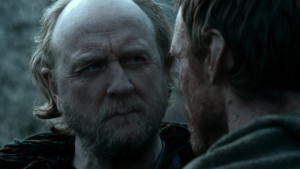 life. Originally broadcast by RTE and the BBC in Northern Ireland and Scotland, the series is highly produced and epic in its own right.
1 hour and 57 minutes on 1 disc.
HOW TO ORDER:
Public Performance and Digital Site Licenses are available through Soundview Media Partners. To inquire or to place an order, write to info@soundviewmediapartners.com or simply choose from the options below:
For group screening prices, please inquire.
In-home/Personal Use copies are available on Amazon: http://amzn.to/2hZh2Ad
Watch the trailer

'After Braveheart' trailer from Tile Media on Vimeo.