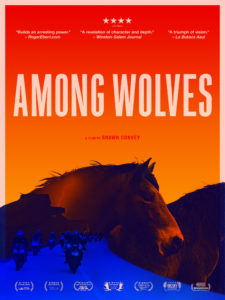 No one went crazy during the war. The problem was when the war ended…
"A documentary about a motorcycle gang made up in part of grizzled Bosnian war veterans may sound like the recipe for a bumpy ride, but director Shawn Convey's surprising film about the Wolves Moto Club—based in the small town of Livno, in Bosnia and Herzegovina—is a touching story of pursuing a higher calling after surviving destruction and death. RECOMMENDED" – Video Librarian
"A stunning portrait of an altruistic biker club that protects horses in the mountains where they once fought" – Center for Russian, East Europe and Central Asia – UW, Madison
"Films such as this, showing how the human spirit can thrive once again even in societies that have suffered deep fractures and traumas, [offer] hope that for all our flaws, there is still genuine goodness in humanity." – Kilian Melloy, Edge Media Network
"Among Wolves presents a subtle exploration of war, trauma and reconciliation as they intersect with questions of gender, ethnicity and the environment." — Appalachian State University College of Arts and Sciences
"Balancing the sympathetic and the painterly, Convey has crafted an evocative depiction of the struggle to find peace and resolution after communal trauma." — Chicago International Film Festival
"Subliminally powerful…. A carefully-crafted look inside an often-neglected part of the world [and] the capacity to inspire hope even in the bleakest of circumstances." — Alex Saveliev, Film Threat
Told from the unlikely perspective of a motorcycle club of Bosnian War veterans defending a herd of wild horses and finding a new path to freedom for themselves, director "[Shawn] Convey has crafted an evocative depiction of the struggle to find peace and resolution after communal trauma" — Chicago International Film Festival
When war correspondents move on to the next conflict, a battle was just beginning for those left behind. Economic depression, personal hardships, and PTSD still stifle recovery 20 years after the brutal civil war in Bosnia and Herzegovina. Fortunately for the small mountain town of Livno, an uncommon leader emerged, giving fellow veterans and their community an unlikely path towards healing.
When he was only 20, Lija led the successful defense of his town. Today he leads the Wolves, a multi-ethnic biker club that refuses to let Livno fall victim to the challenges that plague other towns like theirs. Instead, they rally to give blood, offer charity, and secure badly needed hospital supplies.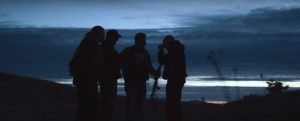 One mission drives them more than any other–protecting the threatened herd of wild horses they met on the front line. Inspired by the horses' spirit of survival, the Wolves are determined to control their own fate and finally emerge from the shadow of war.
From its rare look at life inside a motorcycle club to the meditative beauty on the mountains, Among Wolves opens wild new worlds that feel intimate thanks to American filmmaker Shawn Convey.
To create this stunningly filmed, poetically rendered tale of trauma and healing, Convey spent six years in Bosnia and Herzegovina. The result, unlike more painful postwar stories, is one that vibrates with hope. Subjects explored within the film that lend themselves to broad discussion include
Conflict resolution
Postwar recovery
Peace studies
Trauma recovery
Human rights
Animal rights
Eastern European/Balkan studies (Bosnia and Herzegovina)
Communal trauma
Veteran's issues
Alternative therapy
Advanced cinematography
"[4/4 stars]: Not your garden-variety documentary… blooms into a revelation of character and depth of emotion that are completely unexpected." —Lynn Felder, Winston-Salem Journal
"A consistently surprising and entrancing portrait." —Matt Fagerholm, RogerEbert.com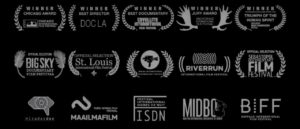 Among Wolves was featured at festivals like Chicago International, St. Louis International, Wales international, Big Sky, RiverRun and more, winning awards including
Winner – Best Documentary Feature (Annual Copenhagen Film Festival)
Winner – Best Documentary Feature (Covellite International Film Festival)
Winner – Best of Fest (Sebastopol Documentary Film Festival)
Winner – Jury Award (Anchorage International Film Festival)
Winner – Best Director (DOC LA)
Winner – Chicago Award (Chicago International Film Festival)
Winner – Triumph of the Human Spirit (Middlebury New Filmmakers Festival)
2016 / 94 minutes / color / 16×9 / Croatian w/English subtitles / A film by Shawn Convey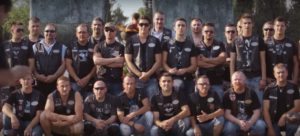 HOW TO ORDER:
Public Performance and Digital Site Licenses are available through Soundview Media Partners. To inquire or to place an order, write to info@soundviewmediapartners.com or simply choose from the options below:
For group screening prices, please inquire.
In-home/personal use copies of the DVD are available on Amazon: https://amzn.to/2VbJpuY. If you prefer to stream or download: https://amzn.to/2FjBLc4
Watch the trailer