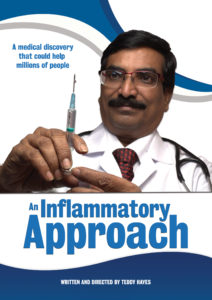 What if you were a medical doctor and made a discovery that could help cure millions of people of a myriad of inflammatory diseases? What if the government and big pharmaceutical companies didn't want anyone to know about it?
The story begins on a train in London, but it really takes place in Hyderabad, India where a doctor made an incredible discovery. This is where the work of Dr. Apparao Peddapalli has reaped incredible medical results despite conspiratorial challenges… specifically the systematic discounting of his proven results by government and global pharmaceutical companies. It's a pay-to-play medical conspiracy that leaves millions of people world-wide without access to an inexpensive treatment for their ills.
"In the modern day and age, inflammatory issues, especially when they are chronic in nature, are a huge burden both for those who are suffering from them and the medical system that deals with the symptoms, but often fail to deal with the root cause. Now, An Inflammatory Approach tries to shine a light on the manner in which the big pharma suppress potentially huge discoveries taking place outside of the Western science fields." – Movies, Films and Movies (UK)
The discovery is an inexpensive and now proven treatment for a variety of inflammatory diseases ranging from cardiovascular diseases, neurological disorders, diabetic complications arthritis, asthma, allergies and more. In fact, hundreds of diseases can be treated, but the low cost is not in the interest of the major drug companies.
The film shows three astounding facts about Dr. Apparao's discovery: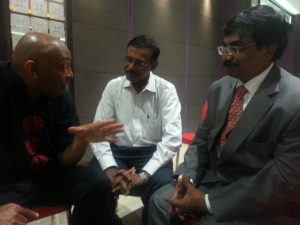 The discovery of this treatment for inflammatory diseases has been in use since Dr. Apparao discovered it 30 years ago and began treating people successfully with it during the 1980's. Over the years he has refined his clinical treatment procedures and now he enjoys both a highly respected reputation and thriving practice treating hundreds of patients, many of whom are impoverished.
This treatment is very affordable. Patients can be cured of serious ailments for as little as $100.00 U.S.
An Inflammatory Approach raises and possibly answers some important questions that the world health community needs to address, especially as many of the major health care systems in the world,  government supported health institutions are in serious financial trouble.
As the population ages (notably the American "boomers"), more and more are at the risk of not receiving the needed treatment because of financial constraints.
This film raises the question if we, as a global society, can afford NOT TO INVESTIGATE,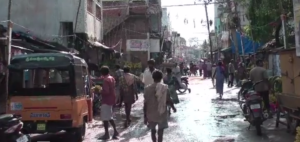 and to continue to ignore a different kind of medical treatment method that has proven positive results for many people and has the potential to help millions more at a cost they can afford.
2016 / 16X9 / Stereo / Approximately  51 minutes / a film by Teddy Hayes
HOW TO ORDER:
Public Performance and Digital Site Licenses are available through Soundview Media Partners. To inquire or to place an order, write to info@soundviewmediapartners.com or simply choose from the options below:
For group screening prices, please inquire.
IN HOME/PERSONAL USE COPIES OF THE DVD ARE AVAILABLE FROM AMAZON: http://amzn.to/2CEJzC8. If you prefer to stream or download the film, visit https://amzn.to/2KUHtAH
WATCH THE TRAILER