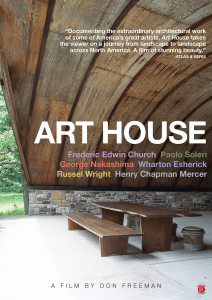 "The profound beauty and originality of the artist's handmade homes in Don Freeman's documentary Art House is not to be missed!" – Wendy Goodman, Design Editor, New York Magazine
"This unique program blends art, architecture, technology, and biography to weave intricate portraits of six American artisans." – Booklist
SOME ARTISTS DON'T JUST CREATE MASTERPIECES — THEY LIVE IN THEM.
A spectacular award-winning marriage of art, art history, architecture, design and acclaimed photography. 
Photographer Don Freeman takes us on a poetic journey through homes artists built for themselves.  A visually stunning love song to the places art lives; where art, design and architecture marry into contemporary history-in-the-making.
In the film Art House, world renown photographer Don Freeman's camera travels lovingly through 12 famous habitable works of art created by distinguished artists for themselves. From the overwhelmingly grand to the mystical, magical and natural, Art House presents living and breathing art… and becomes art by doing so.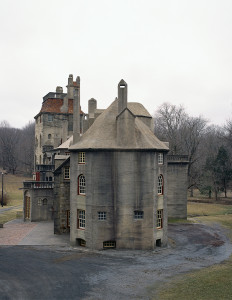 "Art House reconnects art with its architectural context, a recurrent theme in  the history  of art and architecture.  Don's work reminds us of the origins of art works within the all-encompassing architectural environment, and Art House demonstrates that works  of art are not separate from the place in which they originate, even in our modern world." – Jon Ritter, Ph.D., New York University, Department of Art History
10 out of 10 Stars! "It is at once intensely retrospective and passionately forward-looking…It belongs in a museum (the MOMA, perhaps) playing on loop." – ATLAS & AERIS, International Magazine of
Independent Film
Both inside and out, these artistic creations are each multi-disciplinary examples of American ingenuity and imagination. Ranging from the romantic (Hudson River School painter Frederic Church's Olana, framing views of the Catskills to echo his paintings), to the futuristic (Paolo Soleri's silt-casted structure Cosanti growing out of his bell-making experiments in the Arizona desert), to the sublime (George Nakashima's mid-century modern ode to the beauty and versatility of wood), what they all have in common is a fierce spirit of individual expression that deserves deeper examination in this age of architectural standardization.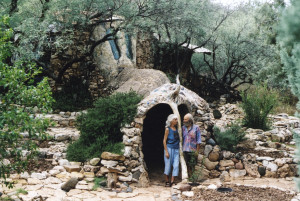 Specifically, the film features the hand-built homes of George Nakashima, Henry Chapman Mercer, Wharton Esherick, Paolo Soleri, Byrdclife Arts Colony, Frederic Church, Henry Varnum Poor, Russel Wright, Raoul Hague and Eliphante.
WINNER: BEST DOCUMENTARY FILM, 2015 DIGITAL AWARDS IN CINEMATORGRAPHY- ATLAS AWARDS
RISING STAR AWARD-2015 CANADA INTERNATIONAL FILM FESTIVAL
PLATINUM AWARD-DOCUMENTARY & SHORT INTERNATIONAL MOVIE AWARD, SARASOTA FILM FESTIVAL
OFFICIAL SELECTION SONOMA INTERNATIONAL FILM FESTIVAL
OFFICIAL SELECTION PALM BEACH FILM FESTIVAL
OFFICIAL SELECTION NEWPORT BEACH FILM FESTIVAL
OFFICIAL SELECTION FLICKERS/RHODE ISLAND INTERNATIONAL FILM FESTIVAL
OFFICIAL SELECTION REEL HeART INTERNATIONAL FILM FESTIVAL-TORONTO
"…reveals what 11 top American artists have done to turn their private residences into works of art." – Cleveland.com
WATCH THE TRAILER

86 Minutes / 1920 x 1080
HOW TO ORDER: 
Order your copy ART HOUSE today on Amazon: http://amzn.to/1Q68jRz OR order directly from the publisher. 
ART HOUSE is also available for Educational and Exhibition licensing through our partner. Please visit ART HOUSE for more information.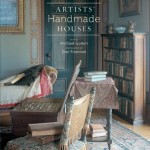 If you are interested in Don Freeman's book ARTIST'S HANDMADE HOUSES, which served as the inspiration for the film, it, too, is available on Amazon: http://amzn.to/1nTRfYI
About Don Freeman:

Don Freeman has been working as an artist, and photographer for over 25 years. Living in New York, London and Paris his photographs of Interiors, Portraits and Still Li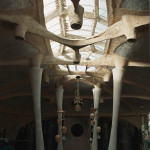 fe have appeared regularly in The World of Interiors, House and Garden, ADFrance, Elle Décor ,Vogue, French Vogue, Martha Stewart Living, Town and Country, Vanity Fair and Italian Vogue.
Don has had his personal photography exhibited in galleries throughout Paris and New York, and has published four books; "My Familiar Dream"- 1994, Tashen's "Great Escapes North America"-2006, "Ted Muehling, a portrait by Don Freeman" , Rizzoli 2008 and "Artists' Handmade Houses" Abrams 2011.
His Film and Video work began in 1998 with "Tires, Velvet, Paws", a fashion video for New York fashion designer Garo Sparo "Garo-Sparo-2012" , "Art House", and Sherwin-Williams "Colormix 2014".