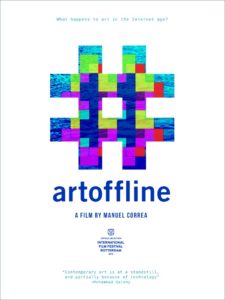 "Contemporary art is at a standstill, and partially because of technology" – Mohammed Salemy.
What is happening to art in the Internet age?
How does the development of digital media impact the definition of art and the transformation of the 'art experience'?
How does an art museum compete and transform itself and the experiences it offers when to 'like' something is a mere click away?
The philosophers, artists and exhibition makers in this documentary believe that endless reproduction liberates art from a muddled art market and an undemocratic exhibition circuit. Many wonder whether the urge for physical objects is really just a nostalgic fetishism.
Importantly, #artoffline raises issues of ownership and rights to creations in relation to use of art that comes so readily from its ubiquitous availability on the net.
In contemporary times, taking selfies is part of the experience of visiting a museum. Digital technology has completely transformed the experience of art.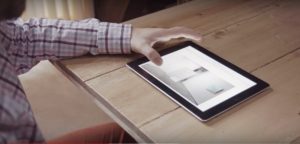 Manuel Correa's #artoffline lets viewers decide what they think is good. But are we losing something if and when physical artwork disappears?
A film by Manuel Correa. Produced by Emil Olsen.
Featuring Mohammad Salemy, Julieta Aranda, Clint Burnham, Wade Davis.
Official Selection, Bergen International Film Festival, Norway
Official Selection, International Film Festival Rotterdam, Netherlands 2016
60 minutes / color / 2015 / 16×9
HOW TO ORDER:
Public Performance and Digital Site Licenses are available through Soundview Media Partners. To inquire or to place an order, write to info@soundviewmediapartners.com or simply choose from the options below:
For group screening prices, please inquire.
IN HOME/PERSONAL USE COPIES AVAILABLE ON AMAZON: http://amzn.to/2iMt2CU
WATCH THE TRAILER