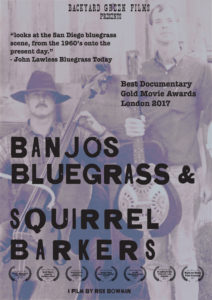 Winner – Best Documentary – Gold Movie Awards London (2017)
The story of how a chosen few brought the high lonesome sound to Southern California.
In the early 1960's the "folk music revival" had a strong impact on bluegrass music across the country including San Diego, California, where a group of young men from different backgrounds gathered to make this traditional music.
Chock full of contemporary interviews, archival photographs and performance footage, the film features a wonderful cross-section of famed musicians and more including Kenny Wertz, Bernie Leadon, Mason Williams, Herb Pedersen, Sean Watkins, Byron Berline, John Moore, Dennis Caplinger, Stuart Duncan, Larry Murray, Ed Douglas, Wayne Rice and Geoff Stelling.
"…looks at the San Diego bluegrass scene, from the 1960's onto the present day" – John Lawless, Bluegrass Today

"This film is an amazing and nostalgic look at the history of a region that inspired, nurtured and delivered so many great bluegrass musicians that are household names today." – AustralianBluegrass.com
2016 / 49 minutes / color and black and white / English Language / A film by Rick Bowman
HOW TO ORDER: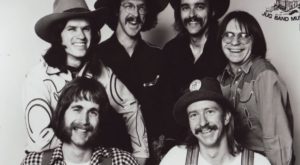 Public Performance and Digital Site Licenses are available through Soundview Media Partners. To inquire or to place an order, write to info@soundviewmediapartners.com or simply choose from the options below:
For group screening prices, please inquire.
In-home/personal use copies are available on Amazon: https://amzn.to/2Y3QzTx
WATCH THE TRAILER