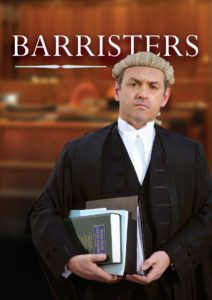 As seen on BBC, the ground-breaking documentary series follows some of the UK's leading legal minds.
For the first time, filmmakers were granted access to the inner workings of the British courts. For over 15 months they had unprecedented access to the "barristers", their cases and the justice system itself. Cases profiled include custody battles, worker's compensation hearings, wrongful death investigations and major criminal cases.
Broken into five episodes, the extensive series presents cases that address childhood visitation, corporate compensation to 'wronged people", injury litigation, preparation for a criminal case, real-estate litigation, medical malpractice, religious discrimination and more.
Episode 1: A mother fights to sort out access to her children; there's a challenge to re-hiring former RUC officers and a test case is heading for court seeking compensation for people living under electricity pylons.
Episode 2: A business takes Derry City Council to court for an unpaid bill; a man injured at work is seeking damages and we witness how one top barrister prepares to fight a major criminal case.
Episode 3: A man claims compensation after being badly gored by a bull; a woman sues her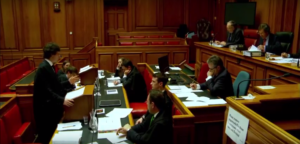 international lawyer after a property deal goes wrong and a man hurt at work seeks damages for injuries and lost wages.
Episode 4: Families take part in a harrowing Public Inquiry to find out why their children died in hospital, a woman finally gets back some of the money she lost when a property investment went wrong and we follow a young barrister as he tries to build his practice.
Episode 5: A local barrister takes the Department of Justice to the Supreme Court in London, there's a court battle to save an historic Belfast building, a religious discrimination case heads to a tribunal and we meet the next generation of top barristers.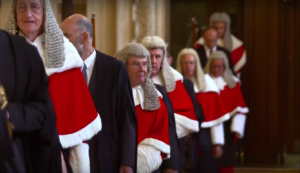 150 minutes on 1 disc
HOW TO ORDER:
Public Performance and Digital Site Licenses are available through Soundview Media Partners. To inquire or to place an order, write to info@soundviewmediapartners.com or simply choose from the options below:
For group screening prices, please inquire.
In-home/personal use copies are available on Amazon: http://amzn.to/2nJhpk6
Watch the trailer