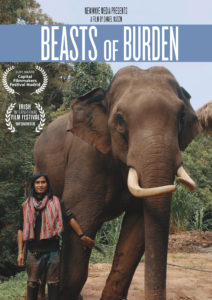 In 2015, Soundview's film Of Oozies and Elephants released to strong response both critically and from a sales perspective. It told of the challenges of timber elephants in Myanmar.
Now, from Daniel Mason comes a new and fresh viewpoint on the lives of the elephants of Thailand and surrounding nations where tourism is threatening their very existence.
The story begins in 1939 with the "Beast of Burden Act", a Thai law that classified elephants as livestock allowing them to be privately owned, sold, and rented.
This changed the course of the lives for both the elephants and the caretakers… the Mahouts.
Embedded deeply into a culture-within-a-culture, filmmaker Daniel Mason and his compassionate film crew gained access into a phenomena unknown to most of the world. The result is a film about life, culture, sustainability, economy,  travel, the environment and the very survival of an endangered species; a species that is being exploited by nations seeking financial gain.
Winner – Irish International Film Festival
Winner – Jury Award, Capital Filmmakers Festival Madrid
Semi-Finalist – Hollywood Screenings Film Festival
Nominated "Season Award" – Lift-Off Global Network
Official Selection at Largo Film Awards
Official Selection – Docs Without Borders Film Festival
Official Selection – Cape Cod International Film Festival
BEASTS OF BURDEN explores the complicated and dangerous business of "Elephant Tourism" in these nations.
The film also takes a hard look at the working conditions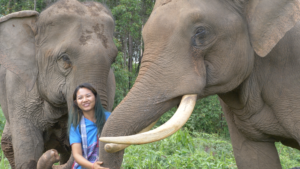 of the Mahouts, the men and women who care for these massive animals 24/7 for little to no pay, and who sometimes have to place themselves between tired and overworked elephants and the tourists who pay for entertainment.
BEASTS OF BURDEN is a film about exploitation and lives at risk.
2018 / 43 minutes / Color / High Definition 16×9 / A film by Daniel Mason featuring the music of Lobo Marino
HOW TO ORDER: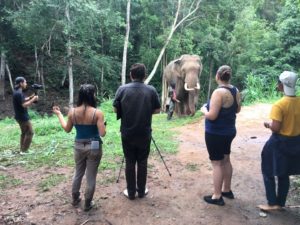 Public Performance and Digital Site Licenses are available through Soundview Media Partners. To inquire or to place an order, write to info@soundviewmediapartners.com or simply choose from the options below:
For group screening prices, please inquire.
Are you a consumer? In-home personal copies are available on DVD from Amazon: https://amzn.to/2lrnjHT
WATCH THE TRAILER