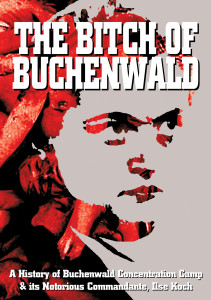 A history of the Buchenwald Concentration Camp and its Notorious Commander Ilse Koch.
Described as "the most famous of all Germans having committed atrocities during the war" by the Jewish Virtual Library, Ilse Koch has won a diabolic kind of immortality as the lady with the lampshade made of human skin.
This groundbreaking film puts her career in the context of the Germany of the Nazi era, with the SS to which she belonged in control. As the wife of a concentration camp commander, she was to grow accustomed to a privileged existence. This elite lifestyle, financed mainly through embezzlement, together with her sadistic activities, saw her brought before a court of the SS. Later, the American Military Tribunal, and finally the German High Court were to find her guilty of crimes against humanity. She was to be jailed for life, released, and then jailed again.
90 minutes on 1 disc
HOW TO ORDER:
Public Performance and Digital Site Licenses are available through Soundview Media Partners. To inquire or to place an order, write to info@soundviewmediapartners.com or simply choose from the options below:
For group screening prices, please inquire.
In-home/personal use copies are available on Amazon: http://amzn.to/290YsiX
WATCH THE TRAILER