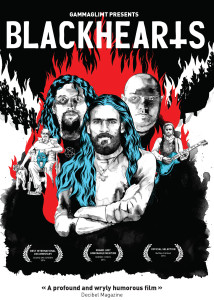 A documentary exploration into a musical genre that also addresses the rights of individuals to express themselves freely without persecution. 
From Fredrik Horn Akselsen and Christian Falch (the people who brought you Two Raging Grannies and The Exorcist in the 21st Century) comes "A wry look at the enduring yet precarious power of myth" – Metalhammer
What compels someone to risk their life, get thrown in jail or sell their soul to Satan to write and perform the music they're bound to? BLACKHEARTS is a feature length documentary that tells the story of three die-hard Black Metal musicians who did exactly that.
The hard-rock subgenre gained worldwide notoriety because of its links to Satanism, church burnings and murders 25 years ago in Norway. Now we follow Sina from Iran, Hector from Colombia and Kaiadas from Greece on their journey to Norway – the mecca of the music that has formed their lives and caused them to risk it all.
Unfiltered, BLACKHEARTS unveils the imagery and myths that surround Black Metal while exploring lives of dedication, ambition, high expectations and great music.
"Blackhearts is engaging for black metal fans, but other aspects of the film give it wider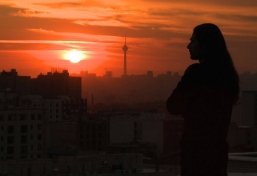 appeal as well…definitely compelling" – Heavy Music Headquarters
"If you ever developed a curiosity about what true black metal means, the documentary film "Blackhearts" is a very good, surprisingly humanistic examination. (9 out of 10)" – Blabbermouth
'A profound and wryly humorous film" – Decibel Magazine
"An almost contagious sincerity" – Vice
"An elaborate and interesting film that deserves to be seen by a large audience" – Scream Magazine
BLACKHEARTS was awarded Best International Documentary at the Sound On Screen Film Festival 2016, and has been given much praise for its unconventional and observational approach to its subject matter. This is an unfiltered view behind the veil of imagery and myth that surrounds this genre. The scenes are at times funny and surprising, and at other times surreal and disturbing. They show the extent to which humans are willing to go in pursuit of what they believe in.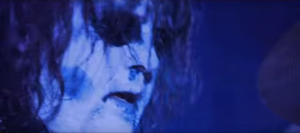 Official Selection 2017 International Film Festival Rotterdam 
Official Selection 2017 REEL MUSIC film festival, Portland, Oregon
Rating 9 out of 10 "[Blackhearts is] a movie about personal journeys through life which every living being on this earth can relate to in one way or another." – Pure Grain Audio
"Seeing someone risk essentially everything just to perform as an artist is a good reminder that as cynical as we can get about the metal circle jerk, there are real consequences for some people out there." – Drunk in a Graveyard
"Blackhearts is definitely to be recommended" – Grimm
Special features included are extensive:
White Metal Ministry: Short documentary on Christian black metal
Satanic Ritual in Colombia: Nearly 30 min extended scenes
He Fought with a Bear and Lost: Interview with Nocturno Culto of Darkthrone
It's About Looking Good on Stage: Interview with Obsidian C of Keep Of Kalessin / ex-Satyricon
Music Videos include From The Vastland "Blackhearts" and Khonsu "Visions Of Nehaya"
2017 / 83 minutes + extensive bonus materials / A film by Christian Falch and Fredrik Horn Akselsen
HOW TO ORDER:
Public Performance and Digital Site Licenses are available through Soundview Media Partners. To inquire or to place an order, write to info@soundviewmediapartners.com or simply choose from the options below:
For group screening prices, please inquire.
In-Home/personal use copies are available on Amazon. Order your copy today: http://amzn.to/2iNHzMy. Available stream or download as well at Amazon: http://amzn.to/2mfpQRX
WATCH THE TRAILER / STREAM / DOWNLOAD THE CONSUMER EDITION