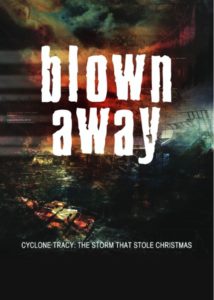 One of the worst natural disasters was also one of the worst conspiracies/cover ups as well.
On Christmas Eve 1974, Cyclone Tracy devastated Darwin. Tracy is one of the worst natural disasters to strike Australia, and the subsequent evacuation of most of the city's population was an extraordinary and highly contentious military-style operation that is unparalleled in our history.
Now, 40 years later, many of the myths about the disaster and its aftermath can be examined, and stories that have gone untold, including those of Aboriginal people, can be revealed. Is it true that many traditional Aboriginal people left Darwin before the cyclone hit or was this just a convenient rumor that saw authorities dodge their duty of care to Aboriginal people?
Were lax building standards responsible for the city's destruction? Was pre-cyclone Darwin a real city or just 'an outpost of Empire at the end of the road'? Did the Mayor really sleep through it all? And at dawn did he really don his pith helmet, pick up his rifle and traverse the ruined city shooting dogs? Did General Alan Stretton really ban New Year's Eve?
With flamboyant and legendary characters instrumental to the events, including Kathy Mills, Dr. Ella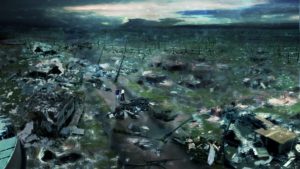 Stack, General Alan Stretton, Mayor Tiger Brennan and Prime Minister Gough Whitlam, Blown Away is a story full of drama and tragedy, heroism and bloody-minded stupidity, told by the people who were there.
The post-cyclone rebuilding of Darwin is a story full of conflict and controversy, but despite the bungling, Darwin was eventually reborn as a vibrant multi-cultural city that today is an icon of Australian identity.
Blown Away is based on in-depth eyewitness interviews, immersive animation, and extensive archival material including extraordinary newsreel and stunning photographs, intensified by an evocative musical score.
Blown Away is dedicated to everyone who suffered the terrible trauma brought by Cyclone Tracy – to those who lost their lives, those who lost loved ones, those who were injured, lost their homes, lost their livelihoods, lost their happiness. The filmmakers have labored hard to bring you a film that mourns losses, and yet celebrates survival and tries to represent the many points of view among those who survived.
57 minutes on 1 disc / 2015 color
HOW TO ORDER:
Public Performance and Digital Site Licenses are available through Soundview Media Partners. To inquire or to place an order, write to info@soundviewmediapartners.com or simply choose from the options below:
For group screening prices, please inquire.
In-home/personal use copies are available on Amazon: http://amzn.to/2n7nNlk
Watch the trailer