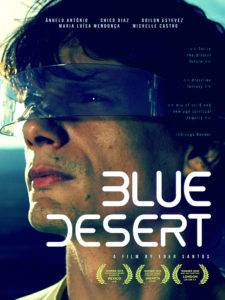 Amos Lassen wrote "I am not even going to pretend to understand this science-fiction stunner directed by Eder Santos. To understand it might take away from sitting back, relaxing and just watching the beauty on the screen. The movie has a lot in common with the surrealism of Salvador Dalí complete with surrealism's often existentialist preoccupations."
A Modernist Brazilian sci-fi film offering a dreamy take on new age spirituality and the physical realm.
In an age devoid of memory and truth, a man, guided by intuitions and dreams, goes off in search of the meaning of life and existence. Revelations and symbols arise on his path, through which he comes to encounter his soulmate in the BLUE DESERT.
With plot points based on Yoko Ono's first art book, this modernist Brazilian science-fiction film features Odilon Esteves (The Time and Turn of Augusto Matraga), Ângelo Antônio (Two Sons of Francisco), Chico Díaz (Tropical Paradise), Maria Luísa Mendonça (Invisible Woman), and Michelle Castro.
"It's not quite a futuristic tale, but more of a lesson in how the human experience will change as the world grows rapidly around us. It's a film governed by aesthetic and how the senses process change." – Anderson Vision
Winner of the Golden Palm Award, Mexico International Film Festival
Winner, Best Art Direction, London Lift Off Film Festival
Winner of the Platinum Award for Best Cinematography, Jakarta International Film Festival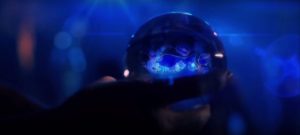 "A mix of sci fi and new age spirituality" – Chicago Reader
"It takes some work on the part of viewers, but those looking for a challenge could fall in love with it." – Movie City News
94 minutes / 2013 / Color / 16×9 / Portuguese with English Sub-titles / A film by Eder Santos (Framed by Curtains)
HOW TO ORDER:
Public Performance and Digital Site Licenses are available through Soundview Media Partners. To inquire or to place an order, write to info@soundviewmediapartners.com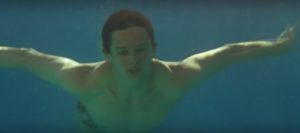 or simply choose from the options below:
For group screening prices, please inquire.
In-home/personal use copies are available on Amazon: https://amzn.to/2l6GItK
WATCH THE TRAILER