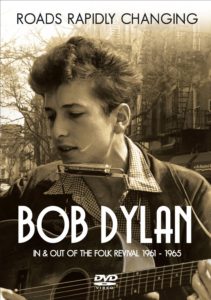 The story of the Greenwich Village Folk Revival forms the center of this extensive historical documentary that merges musical genres, politics, activism and the voices of multiple generations resulting in the emergence of Bob Dylan. 
In 1940, New York City became the center of activity for an emerging folk scene. Alongside leading lights such as Lead Belly and Josh White were two white musicians and performers, Pete Seeger and Woody Guthrie. These artists in particular would become pioneering figures in the redefinition of American Folk, penning their own material in the mold of the traditional tunes that had inspired them, and using music and lyrics as a vessel for political commentary.
By the mid-1950s, ill-health plagued Guthrie and the post-WW2 anti-communist 'witch-hunt' almost put an end to Seeger's career. Folk refused to die however and by the late '50s a new breed of musicians – having seen Rock 'n' Roll morph into a sad parody of its former glory – were again looking to the past for inspiration.
One such performer was Robert Allen Zimmerman of Minneapolis. Informed and influenced by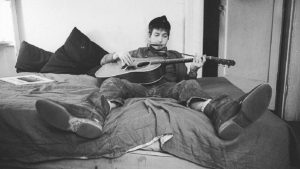 Woody Guthrie, he had traveled east, hit the city and the rest, as is often claimed, is history. But while the now re-named Bob Dylan would of course compose and perform the songs around which virtually the entire revival was based, and epitomize the scene like no other, this young man was no finger-in-the-ear traditionalist. As quickly as he became embroiled in, and subsequently known as the face of New American Folk, he was jumping ship and moving swiftly on.
Director Jon Storey's film tells the story of Dylan's entry into and departure from the US Folk Revival, and features new interviews with many of the big players from the scene as it unfolded, as well as an abundance of timely footage, rare performances and numerous other features which all at once make for the finest program yet to emerge on this period of Bob Dylan's career.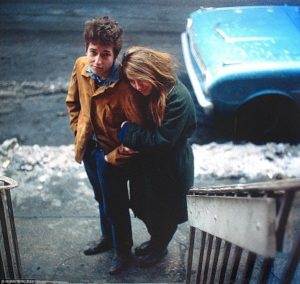 Interviews are the film's backbone, and the list of contributors includes a broad mix of Dylan experts: journalists (Nigel Williamson, Patrick Humphries, Derek Baker), critics (Robert Christgau, Antony DeCurtis), Greenwich Village impresarios (Izzy Young, Art D'Lugoff, Harold Leventhal), and folk musicians (Eric Anderson, Maria Muldaur, Peter Stampfel, Martin Carthy).
"Roads Rapidly Changing is a useful addition to the sea of Dylan materials because of the breadth of materials it brings together and the insights it offers. [The film] tells Dylan's early story crisply and with attention to the cultural and musical forces that were at work at the time. It also compiles a wide range of Dylan material (video and audio) making it a useful resource for teachers." – Project Muse
The cast includes Eric Anderson; Maria Muldaur; Derek Barker; Robert Christgau; Anthony Decurtis; Peter Stampfel; Nigel Williamson; Izzy Young; Harold Leventhal; Martin Carthy
Great performance footage includes ("It's Alright Ma (I'm Only Bleeding)", "With God On Our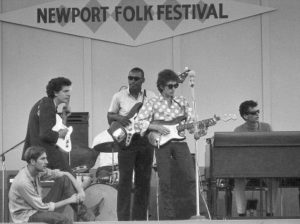 Side", "Girl From North Country", "Chimes Of Freedom", "Maggie's Farm") that serve to highlight the charismatic Dylan from the years being studied within the context of the production.
"Roads Rapidly Changing climaxes with Dylan's sensational, controversial appearance at the 1965 Newport Folk Festival, where a brief set of material performed with an impromptu rock band detonated a near-riotous reaction." – Nightflight
121 minutes on 1 disc / 2015
HOW TO ORDER:
Public Performance and Digital Site Licenses are available through Soundview Media Partners. To inquire or to place an order, write to info@soundviewmediapartners.com or simply choose from the options below:
For group screening prices, please inquire.
In-home/personal use copies are available on Amazon: http://amzn.to/2qfQbUJ
WATCH THE TRAILER