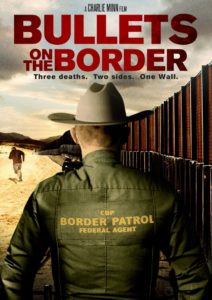 "The policies of procedures governing the use of force by American border control agents in their contact with Mexican nationals are examined by director Charlie Minn. Recommended" – Video Librarian
There have been over 200 shootings along the Mexican – U.S. border in the last 10 years. Border security has always been a divisive issue. The question may well be "just who needs protecting from who?"
Acclaimed director Charlie Minn (49 Pulses, Long Island Railroad Massacre) closely examines three separate killings along the USA-Mexico border.
Three Mexican nationals, all teenagers, all have had their lives taken by US border agents. Was it murder? Was it self-defense?
Minn visits the border in Tijuana, Nogales, and Juarez to shed light on a larger picture of historic violence between Mexican nationals and US border officers, an issue that may partially motivate why U.S. President Trump wants to build a wall there.
About Charlie Minn
Charlie Minn is a documentary filmmaker who has collaborated with NBC, CNN, Fox and Lifetime. Minn also served as a producer for "America's Most Wanted". His films are investigative explorations into justice and usually detail stories of innocent people whose lives have been taken, exploring the need for justice in an historical context. He splits his home between El Paso and New York.
82 minutes on 1 disc / 2018 / color / English and Spanish with English subtitles
HOW TO ORDER:
Public Performance and Digital Site Licenses are available through Soundview Media Partners. To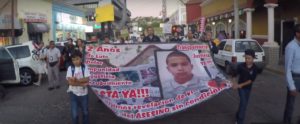 inquire or to place an order, write to info@soundviewmediapartners.com or simply choose from the options below:
For group screening prices, please inquire.
In-home/personal use copies are available on Amazon: http://amzn.to/2FYp0lY
Watch the trailer