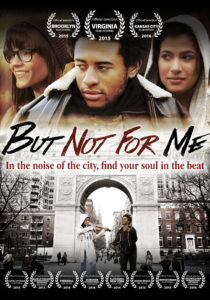 In the noise of the city, find your soul in the beat!
A struggling young writer finds inspiration in a beautiful violinist neighbor.
In a 2013 Indiewire interview with Director, Ryan Carmichael as he was launching into the production, Carmichael stated "The aim of this film is to fuse different artistic and intellectual elements to create a unique and dynamic dramatic experience. Starting with hip hop, I wanted to tap into the 'conscious' and improvisatory elements of the music in order to shine a light on some of the socioeconomic issues in America today. Existentialist philosophy comes into play as a mechanism to underscore the experience of Millennials who feel lost in a world where nothing is as they planned it."
Will is a young writer living in the big city, barely scraping by on his copywriter's salary. When he meets Hope, his beautiful and enigmatic new neighbor, he is certain he has found the inspiration and the validation he's been seeking.
However as he struggles to find his way, Will learns that he must reconcile his youthful vision of life with the complexities of the real world in which he lives in order to find true fulfillment.
Extensive international festival play
Winner: 

Queens World Film Festival for Best Actor in a Feature

Winner: Brooklyn Film Festival for Outstanding Achievement Best Original Score
Official Selection: British Urban Film Festival, Virginia Film Festival, Long Beach International Film Festival, Capital City Black Film Festival, Blow Up Chicago International Arthouse Film Festival and many more.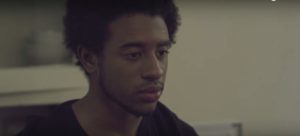 Featuring Marcus Carl Franklin (I'm Not There), Elena Urioste (Artists for the Arts: With a Little Help from my Friend), Maria Vermeulen (Youth in Revolt), Roger Guenveur Smith (Dope), Tony Crane (The War of the Roses), Gregory Lay (The Adjustment Bureau).
About the Writer / Director
Ryan Carmichael (Everything's New in Lost Time) is a writer and filmmaker from Southfield, MI. He studied film at the University of Michigan – Ann Arbor where he graduated with honors and won a Directors Guild of America Student Filmmaker award for his thesis film "Everything's New in Lost Time." After testing the waters of advertising for a year, Ryan decided to continue to pursue his dream by accepting admission to NYU's graduate film program. There he met his creative collaborator, Jason Stefaniak, (Broken, Look at Me) and formed Impolite Company. Inspired by the music of Thelonious Monk and The Roots, the writing of Dostoevsky and Kurt Vonnegut; and the films of Spike Lee and Jean-Luc Godard, Ryan aims to channel and synthesize these paradigm-shifting influences and filter them through a lens that examines and questions the existential circumstances and ironies of modern humanity.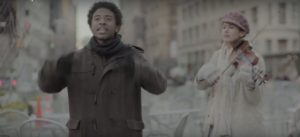 Scored by Rafaël Leloup (Lily in the Grinder, Butterflies Do Not Drink Coffee).
108 minutes on 1 disc / 2016 / English Language / A film by Ryan Carmichael
HOW TO ORDER:
Public Performance and Digital Site Licenses are available through Soundview Media Partners.
To inquire or to place an order, write to info@soundviewmediapartners.com or simply choose from the options below:
For group screening prices, please inquire. In-home/personal use copies are available on Amazon: https://amzn.to/2LbnDFj
WATCH A RAP CLIP FROM LOWER MANHATTAN

WATCH THE TRAILER