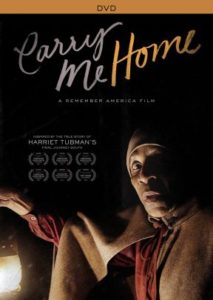 "Incredible demonstrative work in twenty minutes" – Rev. Louis Butcher
A powerful story of freedom that was fought for on the Underground Railroad through the unrelenting courage and determination of Harriet Tubman.
Joshua Henry's Carry Me Home is a beautifully produced 23-minute short film based on the true story of Maria Ennals (Lindsey Grimble) and her family in the Antebellum South during the cold winter of 1860, and inspired by the equally true story of Harriet Tubman's final journey south.
Maria is a young mother trapped in slavery who seizes the opportunity to escape with her family when she encounters HARRIET TUBMAN (Karen Abercrombie, War Room). Harriet leads the young family through a number of trials on the Underground Railroad, causing them all to question whether or not freedom is worth the price they must pay to obtain it.
Among the awards achieved by Carry Me Home are
Winner of the Platinum Award for Best Cinematography: NYC Indie Film Awards
Winner of the Home Crown Award: Lancaster Short Film Festival
and 4 WINS at the Christian Worldview Film Festival including the coveted American Heritage Award
"In 'Carry Me Home,' Tubman's intense personality and fierce faith are cast in sharp relief against the quiet subterfuge required to ferry families along treacherous escape routes." – Lancaster News
"[Carry Me Home] is such an important snippet of history that our generation needs to know and must not forget." – Christian Worldview Film Festival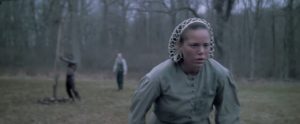 Key cast…
Karen Abercrombie (More Than My Brain, War Room) is an award winning actress, Parents' Choice Award winning storyteller, and singer-songwriter. She received the Movieguide Grace Award, for her performance as Miss Clara in the Kendrick Brother's film, War Room (2015).
Lindsey Aeriel Grimble, originally from Springfield, Illinois, studied musical theatre from The American Musical & Dramatic Academy in New York City and has been acting
professionally in theatre since the age of 14. In 2006 Lindsey moved from New York to Los Angeles where she was introduced to film. Carry Me Home is Lindsey's first lead in a film.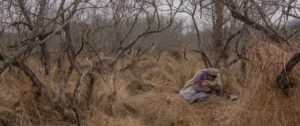 Joel Ashur didn't begin acting until his freshmen year of college when he developed a love for both theater and film. He has since taken roles in 18 different plays, having leading roles in many of them including Carousel and Into the Woods. He also has worked on three different short films taking lead roles in The Ride and Capeless Wonders.
Director's Statement by Joshua Henry
As I studied Harriet Tubman and all of the incredible things she did in preparation to make this film, I became increasingly more baffled that it hadn't already been made. Her life is so full of rich stories of heroism that it seems preposterous our shelves aren't overflowing with films exploring every aspect of her incredible life. I realized early on that we couldn't condense Harriet's life into a 20-minute film while honoring her legacy. So we chose to focus on one small story that could give people a taste of what she dedicated her entire life to; a story that could show who she truly was. When I stumbled
across the account of her final trip to Dorchester, Maryland, I knew it was the perfect vehicle for us to observe this incredible woman.
My greatest hope for this film is that it will inspire others to live as Harriet lived. She selflessly dedicated her life to the well-being of others, not for fame or glory, but because she truly loved those around her.
23 minutes on 1 disk / 2017 / color / Widescreen / English w/English Subtitles
HOW TO ORDER:
Public Performance and Digital Site Licenses are available through Soundview Media Partners. To inquire or to place an order, write to info@soundviewmediapartners.com or simply choose from the options below:
For group screening prices, please inquire.
In-home/personal use copies are available on Amazon: https://amzn.to/2JXk3vm
WATCH THE TRAILER