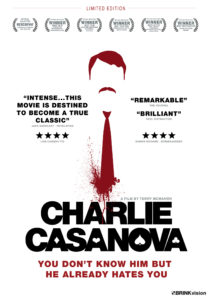 "Unapologetic. Sophisticated and verbose. Frightening in a primal way" – Sight on Sound
"Unique and Intriguing… Downright Disturbing" – College Movie Review
"Intense… This Movie is Destined to Become A True Classic" – Revelation
Charlie Casanova is the critically acclaimed, highly controversial film from writer/director Terry McMahon. It's the story of an upper-class genius-level sociopath, Charlie Barnum. Charlie is an educated, fast-talking egotist, who refuses to be bound by the restrictions of morality, law, or even reality. When he kills a girl in a hit-and-run, he determines his fate with a deck of cards.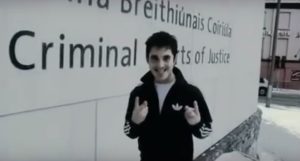 Poster boy for the ruling class, Charlie Barnum has it all, the perfect wife, the property portfolio and the loyalty of his best friend. The fact that Charlie requires Viagra to have sex with his wife, is losing his properties, and has seduced his best friend's wife, means nothing to Charlie, because Charlie is living on dangerously borrowed time. An innocent working class girl is killed in a hit and run, and, as the blood pours from her injuries, Charlie, the man who knocked her down, consults his deck of playing cards and chooses to abdicate responsibility for all future deeds.
Lies become truths, reality becomes fantasy, and, as Charlie embroils the three comfortable couples in the ugly excesses and sanctimonious prejudices of his new found power, they discover some deeply disturbing truths about each other.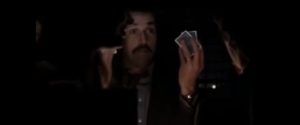 Employing dangerously subversive, provocatively dark, and satirically disturbing humor, Charlie Casanova re-imagines Billy Liar and Walter Mitty as a sickeningly compelling anti-hero, delving deep into the psychologically disturbing, shallowly suicidal, degenerately greedy needs of a group of moneyed people who had it all, threw it all away, then decided to blame the entire working class.
Featuring Emmett Scanlan (Hollyoaks), Leigh Arnold (The Clinic), Damien Hannaway (Treasure Island), Thomas Farrell (The Tudors) and Anthony Murphy (Bogged Down).
Nominated for the Grand Jury Award for Best Narrative Feature at SXSW, festival play and awards have been extensive including
Winner Best Actor Emmett Scanlan ECU Independent Film Festival, Paris, France
Winner Best Feature Underground Film Festival, Dublin Ireland
Winner Best Film Melbourne Underground Film Festival, Australia
Winner Best First Feature Galaway Film Fleadh, Ireland
Winner Best Film & Audience Pick DMV Film Festival
Official Selection Brisbane International Film Festival, Australia
Official Selection Cincinnati International Film Festival
Official Selection Arizona Underground Film Festival
Official Selection Orlando Film Festival
Official Selection Edinburgh Film Festival
"A Dark Tale… Chilling Ferocity" – Austin Chronicle
"Given Ireland's economic meltdown, it's hardly surprising its middle classes are angry, so there's a bitter truth in writer-director Terry McMahon's microbudget portrait of a middle-management sociopath" – TimeOut (London)
"It might not sound like a compliment but Charlie Casanova is a dirty, nasty, grubby movie. 'Enjoying' this movie is a non-starter. Ditto' liking' it.' Appreciating' it might be the best way to go but it will certainly be a talking point." – Entertainment IE
2011 / 94 minutes / color / English / a film by Terry McMahon (Patrick's Day)
HOW TO ORDER:
Public Performance and Digital Site Licenses are available through Soundview Media Partners. To inquire or to place an order, write to info@soundviewmediapartners.com or simply choose from the options below:
For group screening prices, please inquire.
In-home/personal use copies are available on Amazon: https://amzn.to/2JA74Sp
WATCH THE TRAILER