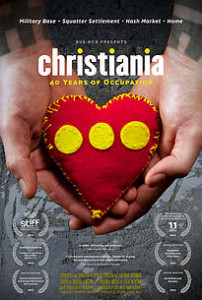 Christiania tells the story of a squatter community occupying an abandoned military base in the center of Copenhagen, Denmark.
Christiania was born in 1971 when youthful idealism and a severe housing shortage incited hundreds of young people to occupy 85 acres of deserted brick buildings, woods, ramparts and canals as their home. Finding it politically unpopular to evict the young settlers, the Danish government declared Christiania a "short-term social experiment".
Over forty years later, Christiania is still standing.
Through interviews with longtime Christiania residents and police and government officials, the film explores consensus democracy, alternative building methods, drug policy and Scandinavian culture in a provocative and often humorous character study of this fascinating community.
WINNER – Best Feature Documentary / Seattle Transmedia and Independent Film Festival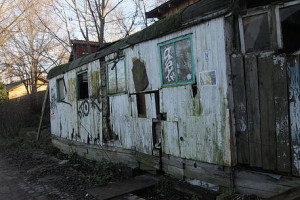 WINNER – Silver Award for Feature Documentary / ReelHeART International Film and Screenplay Festival, Toronto
NOMINATED – Best Documentary / Lund International Architecture Film Festival – Lund, Sweden
ARCH DAILY named Christiania "one of the top architecture films to watch in 2015"
REVIEW BY VIDEO LIBRARIAN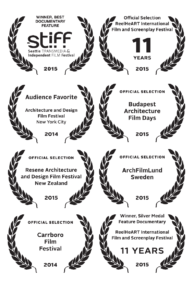 *** "Smack in the middle of Copenhagen lie 85 acres of an abandoned military base that became a squatters' paradise beginning in 1971. The utopian community that flourished in the decades since those early hippie days was named Christiania, which became a self-sustaining small city in an uneasy relationship with the Danish government. Filmmakers Robert Lawson and Richard Jackman's documentary examines the history of this "social experiment" (a term used by the government to ease tensions surrounding the illegal occupation). Christiana features interviews with longtime inhabitants and a few officials, while also exploring the area's physical layout and the interiors of many homes and facilities, including a school, a store, a blacksmith shop, lumberyard, etc. Founded on the ideal that there is no such thing as ownership, the community's philosophy holds that a resident can make a home and put in sweat equity over a lifetime, but ultimately nothing is really one's own (the same is true of commercial businesses and services). Everyone seems fine with this arrangement, perhaps because the longstanding community has had plenty of time to sort out difficult questions about organization, taxes (actually, user fees that cover essential functions such as garbage collection), an economy, leadership, zoning, and so on. Although Christiania has largely held on to its principles, it also has had a dark side, particularly concerning drugs. Denmark's challenge regarding Christiania's permanent status is addressed towards the close, adding a bit of drama to this interesting profile." Recommended. Aud: C, P. (T. Keogh)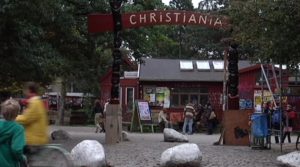 2014 / 76 minutes / Color / A film by Robert Lawson and Richard Jackman
HOW TO ORDER:
Public Performance and Digital Site Licenses are available through Soundview Media Partners. To inquire or to place an order, write to info@soundviewmediapartners.com or select from the License Options below:
For group screening prices, please inquire.
In-Home/Personal Use copies are available on Amazon on DVD http://amzn.to/2aEeFwA or to stream/download http://amzn.to/2mhzamH
We invite you to watch the trailer or stream right here…

Photography by Nis Jensen