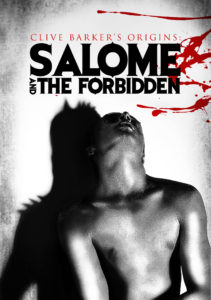 A double feature of two very early works by Clive Barker.
In 1970s Liverpool, Clive Barker and a small group of friends from college made two short films. "Salome" (1973) and "The Forbidden" (1978) feature early footage of Barker, who also did most of the special effects, and Doug Bradley, who went on to fame as Pinhead in the "Hellraiser" films.
Salomé features Anne Taylor (Night Gallery), Graham Bickley (Bread) and Doug Bradley (Hellraiser) to name a few. Salome is an experimental take on the play written by Oscar Wilde.  This short follows Salome who dances for the devil so she could get the head of John the Baptist on a silver platter to appease her mother.
The Forbidden follows the classic German tale Faust where a power hungry man makes a wager with Faust so he can gain more power and knowledge.
Clive on Salomé and The Forbidden
"These are home movies, they are movies that were made in people's cellars and people's front rooms, with a lot of passion and no money.I think they are interesting little films, almost a thing prophetic about them in a sense, particularly in 'The Forbidden', the atmosphere of dread and anxiety that hangs over the movie and obviously the erotic elements and the nails in the nail board. These definitely prefigure what we see later in the Hellraiser movies. I think they are an interesting artefact, and I am glad they have found their way to video. Just for the average filmgoer, they wouldn't mean a whole heap. For people who are really familiar with my whole mythology and my approach to things I think they are an interesting piece of insight in to how these images and ideas developed over the years. Salome[was] shot on 8mm; The Forbidden was shot on 16mm, but we printed it in negative because we didn't have the money to print it in positive. We designed the whole thing to be shot on negative. I was quite surprised to see how many people got something out of them on video. I mean, they're 25 years old. God help us – 25!"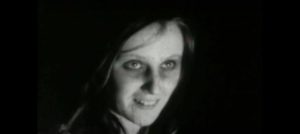 "An interesting curiosity, 'Salome' and 'The Forbidden' offer the earliest glimpses into the mind of an artist who has left an indelible legacy in the horror genre." – DVD Talk
"Diehard fans of Barker will be delighted to see that his two student films have made their way to DVD." – Bloody Disgusting
77 minutes on 1 dvd / Black & White / Two shorts by Clive Barker
HOW TO ORDER:
Public Performance and Digital Site Licenses are available through Soundview Media Partners. To inquire or to place an order, write to info@soundviewmediapartners.com or simply choose from the options below:
For group screening prices, please inquire.
In-home/personal use copies are available on Amazon: https://amzn.to/2DD2uAw
WATCH A CLIP FROM SALOME