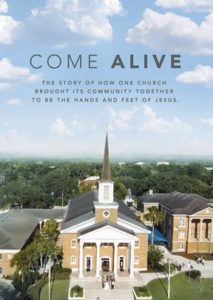 Love started it… and succeeded!
What would our world look like if more churches followed the example Jesus gave us to serve the poor and needy?
First Baptist Church in Leesburg, Florida, sought to answer that question over 30 years ago and laid the foundation for what is now the Christian Care Center.
The decision was really the answer to a simpler, more contemporary and pragmatic question that the expanding congregation asked of itself and its members:
Build a larger auditorium or invest in the community?
Come Alive is the story of their answer.
Because of the church's deep commitment to "ministry evangelism," the Christian Care Center has touched lives, restored families, and seen thousands of broken, hurting people come to know the love of Jesus.
The heartwarming story of the Christian Care Center will challenge pastors, church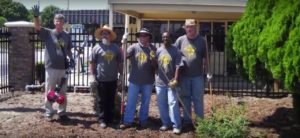 planters, and church members alike to follow Jesus as agents of change in the world by mobilizing their communities to serve "the least of these."
About Come Alive, Video Librarian wrote:
"Is there a point to being a Christian if you're not going to do Christ's work? That question inevitably arises while watching the documentary Come Alive, which takes a loving look at the Christian Care Center built 30 years ago by the First Baptist Church in Leesburg, FL—a house of worship that became an active practitioner of hands-on helping of people who really need it. Spread over several acres, the Center consists of a cluster of buildings with specific purposes, including a residence for men (and another for women) who are battling addiction and ready for a faith-based, long-term, rigorous process for getting clean and receiving life instruction. Also on hand are a "benevolence" building that is essentially a food bank, and a community medical facility. As the mission of the Center has expanded and diversified over the decades, so too have opportunities for clients to receive overlapping services (and it's not unusual for folks to get back on their feet and volunteer or be hired at the Center). Offering an inspiring model for other churches interested in making a difference, this is recommended."
64 minutes on 1 disc / 2017 / Color / English with English subtitles / A Film by Dave Peters
HOW TO ORDER:
Public Performance and Digital Site Licenses are available through Soundview Media Partners. To inquire or to place an order, write to info@soundviewmediapartners.com or simply choose from the options below:
For group screening prices, please inquire.
In-home/personal use copies are available on Amazon: https://amzn.to/2qJamYv
WATCH THE TRAILER