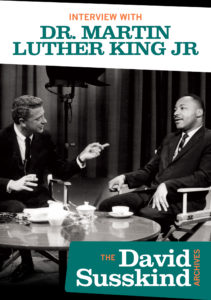 The historic 1963 interview that stopped JFK in his tracks…
"King was at his best that night, delivering his message in the powerful but measured tones that represented his non-violent movement. But the calmness on set belied the turmoil Susskind went through to get the program on the air, and therein lies a tale." – Los Angeles Times (12/17/19)
David Susskind's long and intimate interview with Dr. Martin Luther King, Jr. originally aired on June 9, 1963. The broadcast has not been seen in full since its original airing.
Among the subjects discussed in the 102 minute broadcast were the current state of the American Civil Rights Movement and the then recent events in Birmingham, Alabama.
As the host, Susskind served to move the conversation forward, and Dr. King was already the dynamic and pointed leader we, as a nation, learned more and more about with each passing day through the turbulent 1960's until his tragic assassination on April 4, 1968.
This interview was only a year and four months prior King's earning of the Nobel Peace Prize on October 14, 1964, and only two months before the civil rights leader delivered his 'I Have a Dream' speech on August 28, 1963.
The broadcast was controversial and made television history…
'Open End' had recently been removed from the schedule of WNEW-TV because of the station's management reluctance to air discussions regarding race relations in America. On that Sunday night in June however, WPIX-TV (NY) cleared the extraordinary interview between Susskind and the Reverend Martin Luther King, Jr. WPIX picked up the ball, and the rest, as they say, became history.
Susskind and Dr. King discussed the gamut of racial issues of the day, particularly Dr. King's disappointment at the speed at which the Kennedy Administration was moving regarding Civil Rights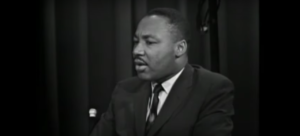 legislation.
The interview so rattled the White House that President Kennedy responded by going on national television to defend his Administration's positions and to outline his push for what would later be the Civil and Voter's rights Acts.
Following the broadcast, The New York Times wrote: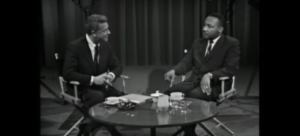 "In his broadest attack to date on President Kennedy's Civil Rights record, the Southern Negro integrationist leader charged the President with a failure of leadership and with not having lived up to his campaign promises."
and The New York Daily News wrote:
"The talk session, recorded for the 'Open End' program, abounded in so many highlights that the British Broadcasting Corporation has requested a copy of the tape for telecasting in England."
Recently restored by The Paley Center, the presentation is without edit.
1963 / 102 minutes / SD / Black and White / Produced by David Susskind
HOW TO ORDER:
Public Performance and Digital Site Licenses are available through Soundview Media Partners. To inquire or to place an order, write to info@soundviewmediapartners.com or simply choose from the options below:
For group screening prices, please inquire.
In home personal use copies of the DVD are available on Amazon https://amzn.to/2oAqNta. Prefer to stream or download? https://amzn.to/2M4gLZF