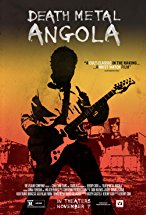 "Our music, because it is aggressive, can talk about the battles as if it were a scream in revolt" – Wilker
"About a Culture Coming Back to Life" – New York Times
Following nearly forty years of unrelenting war, peace and reconstruction are slowly arriving to Angola. Damaged first by the war for independence from Portugal, Angola was then ripped apart by a devastating civil war that orphaned thousands of children.
In Huambo, Angola's second largest city, fifty five of these children are in the Okutiuka orphanage under the care of Sonia Ferreira. Sonia's boyfriend, Wilker Flores, is a death-metal guitarist who uses the brutal sounds and rhythms of his hardcore music as a path to healing.
"Director Jeremy Xido focuses on a young couple, Sonia Ferreira and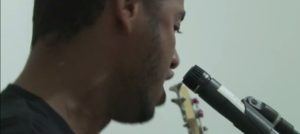 Wilker Flores, who find solace in death metal (and black metal to a lesser extent), considered by a small collective of Angolan musicians the most effective way to exorcise the horrors of war." – Chicago Reader
The film tracks Wilker and Sonia's dream to stage Angola's first-ever national rock concert, bringing together musicians from different provinces and different strands of the Angolan hardcore scene.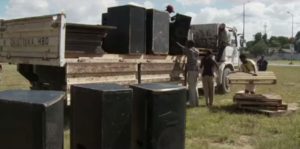 As that dream unfolds in fits and starts, the bombed out and mined backdrop of the formerly stately Huambo provides both scenic & horrific reminders of why hardcore music has gained a foothold there.
Winner / Grand Prize for Best Documentary: Rhode Island International Film Festival
Nominated for Best Documentary: Sarasota Film Festival
"Although Angolan death metal is nowhere near as popular as the dance and music style kuduro, it has a place in the nation's fabric." – Africa is a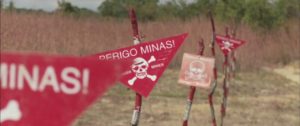 Country
84 Minutes on 1 disc / 2012 / Directed by Jeremy Xido / Portuguese w/English sub-titles.
HOW TO ORDER:
Public Performance and Digital Site Licenses are available through Soundview Media Partners. To inquire or to place an order, write to info@soundviewmediapartners.com or simply choose from the options below:
For group screening prices, please inquire.
WATCH THE TRAILER

YOU MIGHT FIND THIS FILM OF INTEREST AS WELL