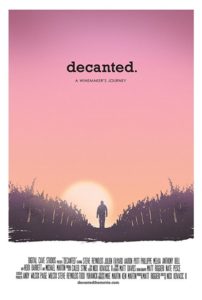 Look inside one of the most intimate wine-growing regions in the world, Napa Valley, as we follow on a journey of new beginnings and mastering a craft.
"What does it take to make it in Napa Valley?" Decanted presents 7 wine-makers through 4 seasons as they create one vintage!
Napa Valley, California remains one of the most remarkable areas to grow wine in the world. The region enjoys a dry Mediterranean climate, a feature only 2% of the world can boast. Many know Napa Valley as the "wild west" of wine-making due to its minimal regulations. Unlike prominent appellations within the European Union (Bordeaux, Burgundy, Champagne, etc.), winemakers in the Napa Valley have the right to grow whatever varietal they wish wherever they wish to grow it, as long as they own the property. The combination of climate and flexible regulations makes Napa Valley unlike anywhere else in the world.
So, what does it take to make it in Napa Valley?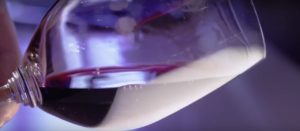 In Decanted, we follow the development of brand new winery, Italics Winegrowers, seen through the eyes of elite Napa Valley winemakers and pacesetters that share a passion for their craft in this small but highly revered wine region.
Like a grape vine extending itself far underground seeking nourishment, the story-telling digs deep to analyze what kind of person decides to jump into this highly competitive and now well – established arena… and – once started on the venture – what it takes to succeed.
"There can be no criticism whatsoever on the cinematography or the direction of this film. It's beautifully produced and very well done, and it accurately captures the small production, small yields, and the hard and highly detailed work of Napa's top vineyards. It also captures the profiles of people earnestly trying to do their best work, and live up to their own potential as winemakers." – Forbes Magazine
"The photography—particularly the intercut stills—is gorgeous. It's amazing scenery, clearly seen. The score was great. It's fertile subject matter, and it's worth checking out if you are interested in wine and how it gets into your glass." – Paste Magazine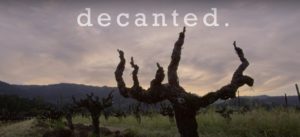 Directed by Nicholas Kovacic II, the 2016 production features area and expert notables including Steve Reynolds, Anthony Bell, Julien Fayard, and Heidi Peterson Barrett.
82 minutes on 1 disc / 2016 / Color / Stereo / English Language / Closed captions available upon request when digitally licensed.
HOW TO ORDER:
Public Performance and Digital Site Licenses are available through Soundview Media Partners. To inquire or to place an order, write to info@soundviewmediapartners.com or simply choose from the options below:
For group screening prices, please inquire.
In-home/personal use copies are available on Amazon: http://amzn.to/2HH9XNa
WATCH THE TRAILER