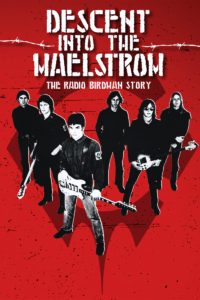 Kicked out and shut down – The true story of Radio Birdman, the pre-punk band that changed Australian music forever.
This critically acclaimed documentary shows the uncompromising attitude and high energy rock'n'roll ethos of the band that was the prototype for independent music in Australia. The film features interviews with all surviving members of the original band, along with rare archival footage and photos.
"A vividly full-bodied, deeply moving, and wildly entertaining documentary about Radio Birdman, one of Australia's most seminal and enduring rock bands." – FilmInk
In 1974, Deniz Tek and Rob Younger formed Radio Birdman with a strict rule of no compromise and a raucous Detroit-style rock'n'roll. But Radio Birdman was shut down and kicked out of pubs in Sydney. Too confronting for the music industry, they started their own venue, The Funhouse and brought a new music to the 'New Race' of inner-city kids, looking for a soundtrack to rebellion.
The 'bookish' band members, including two medical students, became outlaws to the record industry, doing things their own way and releasing their own records before being spotted by Seymour Stein of Sire Records.
"Well crafted, well researched and sharply edited, Descent into the Maelstrom serves up a warts-and-all look at the rise and turbulent times of seminal Australian rock band Radio Birdman." – The Blurb
Unfortunately, Radio Birdman's intensity turned inwards, and cracks started to appear in the band. During their 1978 tour of the UK the original band broke up acrimoniously. By that stage they had created a scene. Like the Velvet Underground or The Sex Pistols, everyone who saw them started their own band. Years later Radio Birdman re-formed, but internal conflict remained and they struggled to find peace with each other.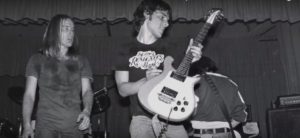 'Descent into the Maelstrom' is an uncompromising story, sometimes brutal, always honest. It's the story of any band, with intensity to the "Nth" degree. Called 'effing brilliant!' and 'the best rock documentary ever made', it's a must for ANYONE interested in music, in bands and in high energy rock'n'roll.
The featured cast includes Deniz Tek, Rob Younger, Chris Masuak, Pip Hoyle, Warwick Gilbert, Ron Keeley.
The DVD version contains 60 minutes of bonus material including live additional footage and interviews.
"DESCENT INTO THE MAELSTROM consists mostly of live footage, photographs and in depth interviews with Deniz Tek, Rob Younger, Pip Hoyle, Warwick Gilbert, Ron Keeley and Chris Masuak. There are no voice overs or music experts telling you why you should love them. Rather the documentary leaves it to the band, friends and associates to tell you the story. It is as you expect from such fiery individuals, a brutally honest look into the volatile chemistry which made them as far as I am concerned one of the greatest live bands ever. Unfortunately that same fire when not being unleashed on stage or on album was directed internally." – Salty Popcorn
2017 / 109 minutes / color / 5.1 Surround Sound / A film by Jonathan J. Sequeira
HOW TO ORDER:
Public Performance and Digital Site Licenses are available through Soundview Media Partners. To inquire or to place an order, write to info@soundviewmediapartners.com or simply choose from the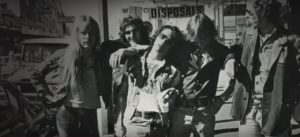 options below:
For group screening prices, please inquire.
In-home/personal use copies are available on Amazon: https://amzn.to/2RwAF0B
WATCH THE TRAILER