A film by Martha Davis.
Narrated by Academy Award and Golden Globe Winner Mercedes Ruehl.
Written by Academy Award Winner Mark Jonathan Harris.
DOCTORS OF THE DARK SIDE exposes the scandal of how American physicians and psychologists facilitated the torture of detainees in U.S.-controlled military prisons. It is the first feature length documentary about how health care professionals actively implemented and covered up the torture of detainees. This little known story is told by military, legal and medical experts, and portrayed through staged demonstrations of the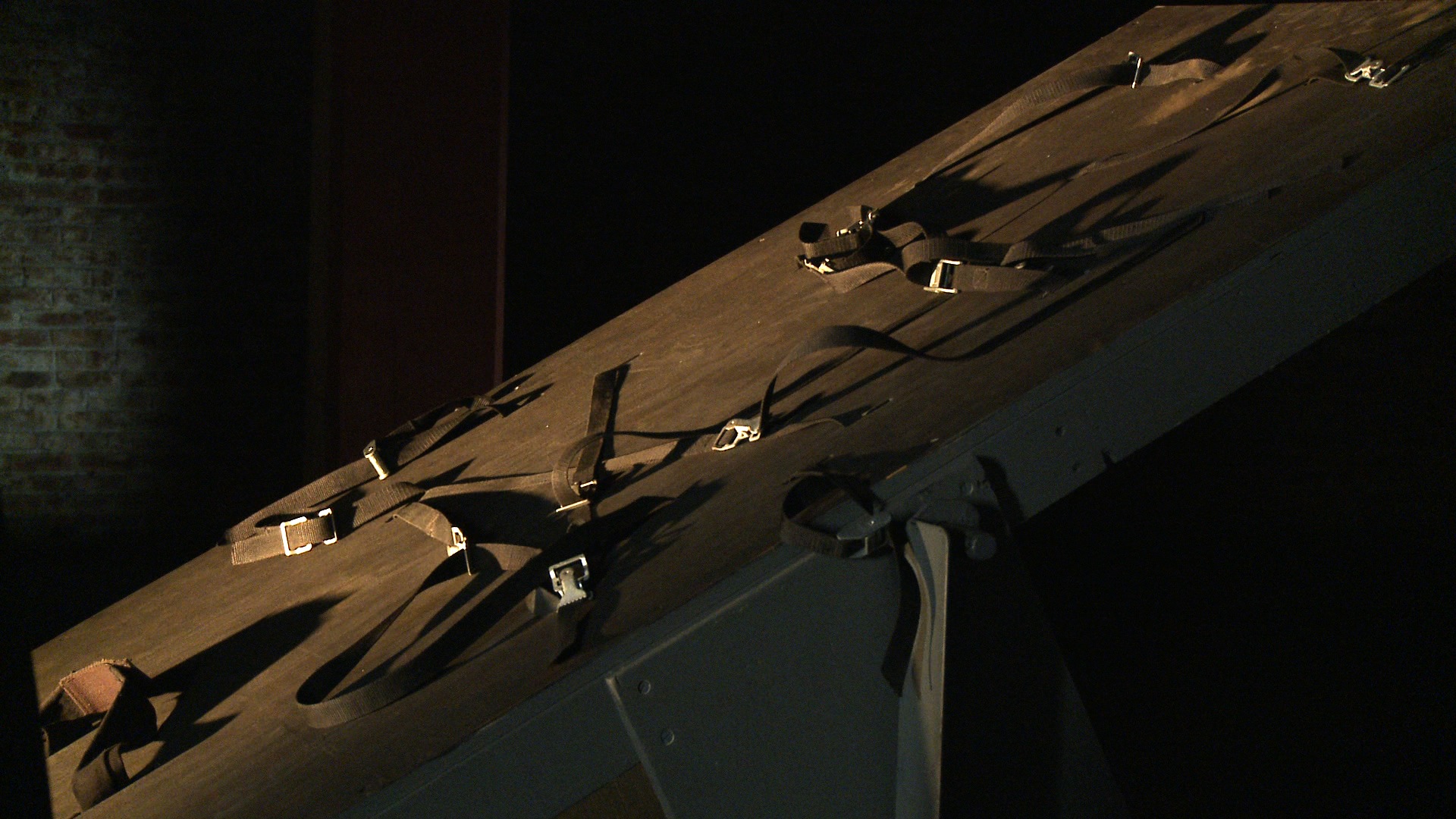 doctors role in the Enhanced Interrogation Techniques (EITs) as spelled out in declassified government documents.
DOCTORS OF THE DARK SIDE "portrays the impact and extent of the doctors' betrayal in what "is arguably the single greatest scandal in the history of American medical ethics." – Nathaniel Raymond, Physicians for Human Rights
3.5 Stars "Producer-director-psychologist Martha Davis is on a mission in this somber, angry, yet absolutely non-hysterical documentary, to expose "torture doctors" within the American medical and psychiatric establishment who formalized techniques of "enhanced interrogation," such as sleep deprivation and waterboarding, on behalf of the Pentagon and CIA. Doctors who, moreover, were actually present for paperwork and monitoring during the infamous prisoner abuse at Abu Ghraib and similar ordeals at Guantanamo Bay—often involving detainees who proved to be innocent. Narrated by actress Mercedes Ruehl, Doctors of the Dark Side argues that this ugly collaboration represents one of modern American medicine's most shameful episodes, as noir-ish tableaux with actors depict/suggest the methodologies for mental and physical torments (with disclaimers that the reality is commonly worse). Some military officers, whistleblowers, and doctors earn praise for not going along with torture, but we are told that harsh policies continue as much under Obama as the Bush-Cheney administration. Although military lawyers and activists appear as interviewees, the shadowy architects of enhanced interrogation—not surprisingly—do not. Davis outs them anyway, using courtroom drawings when photos are unavailable. DVD extras include behind-the-scenes featurettes. A deeply troubling documentary, this is highly recommended". – Video Librarian
73 minutes/ 2011 / HD plus extensive bonus materials / Color / English / A film by Martha Davis
HOW TO ORDER:
Public Performance and Digital Site Licenses are available exclusively through Soundview Media Partners. To inquire or to place an order, write to info@soundviewmediapartners.com.
For group screening prices, please inquire info@soundviewmediapartners.com
In-home/personal use copies of the are available on Amazon: http://amzn.to/X0rpgl. Amazon also offers streaming and downloading of the film (https://amzn.to/2qZZd5T) or you can stream/download below.
WATCH THE TRAILER