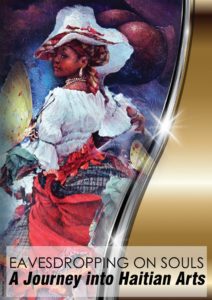 Eavesdropping on Souls is an award winning documentation of the spectacular art of Haiti and the underlying emotional culture of its people. The winner of the Silver Award at the Spotlight Documentary Film Awards, it has been playing festivals including the Harlem International Film Festival, the Montreal Black Film Festival and the Toronto Black Film Festival.
During the early 1960's and 1970's, many Haitians left their country and emigrated to the US, Mexico, Canada,  Europe  and several African countries to escape the oppressive conditions during the dictatorship of François "Papa Doc" and his son Jean-Claude "Baby Doc" Duvalier.
What is so extraordinary about Haiti is that the poverty which surrounds the people seems to heighten the artistic creativity that is present in the Haitian people.  One is struck by the vibrancy of the arts as it is mingled with the every day activities of ordinary people chasing a living and navigating constant political uncertainty.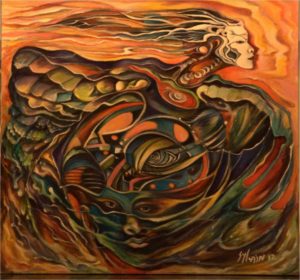 Whether Haitians live in Haiti or abroad, they continue to express their creativity in various art forms including sculpture, painting and metal work. Unfortunately, this broad range of artistic creativity is often unseen.
Filmmaker Jacqueline Jean-Baptiste has dedicated herself to presenting some of the art and culture of Haiti with a cast of extraordinary painters, sculptors, photographers and other artisans.  The result is a portrait of extraordinary art from a complex culture.
Eavesdropping on Souls is about creativity as it is expressed by Haitians within  and outside of Haiti.
Written and produced by Jacqueline Jean-Baptiste, a Haitian educator currently living in Toronto. This film is dedicated to Haitians who, after leaving Haiti, rarely or have never returned; also to young people born outside of Haiti, from Haitian parents, who are used to the images of poverty and corruption portrayed in the press.  And to everyone, curious about discovering a complete image of  Haiti in its essence.
It is hoped that through this film all may come to know the beauty of Haiti through its art and culture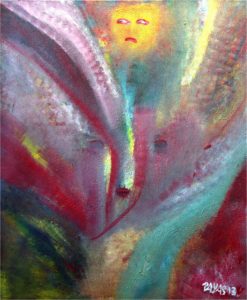 no matter where they reside.
The DVD for Eavesdropping on Souls contains both the English and French language versions.
Educational Materials are available at no charge as downloads:
Approximately 50 minutes / 2016 / 16 x 9 / English and French versions of the film are contained on the one disc. Digital licenses can choose either language for delivery.
HOW TO ORDER:
Public Performance and Digital Site Licenses are available through Soundview Media Partners. To inquire or to place an order, write to info@soundviewmediapartners.com or simply choose from the options below:
IN-HOME/PERSONAL USE COPIES OF THE DVD ARE AVAILABLE ON AMAZON: http://amzn.to/2iwF5mY. If you prefer to stream the film, you can as well at https://amzn.to/2JuD1fl
For group screening prices, please inquire.
WATCH THE ENGLISH LANGUAGE TRAILER