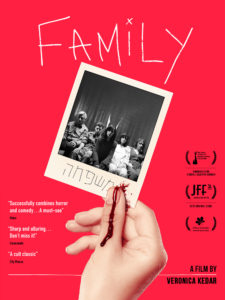 "A fervidly Freudian spookhouse" – HK and Cult Film News.
The multi-award winning Israeli film that straddles the genre line between psychological drama, horror and in-depth character study…
It all begins on one night, when Lily arrives at her therapist's house asking for an emergency session. She wants to explain why she's killed her family.
Home is where the hurt is. In a perfect world, Lily would have grown up with a loving father, a caring mother, a sane sister and a brother who wasn't madly in love with her. Instead, Lily finds herself in the living room, staring at four dead bodies. Gone to confess to her therapist, she's met with her therapist's insensitive teenage daughter, with whom she gets locked in a battle of wills.
"Kedar wonderfully shares the nuances of family trauma and dysfunction and she does so viscerally and beautifully. But this is also a look at a fractured family that is upsetting and quite jarring. The film is "nominated for three Israeli Academy Awards." – Amos Lassen
Featuring an international ensemble cast that includes Eli Danker (Undisputed 2: Last Man Standing), Evgenia Dodina (One Day and a Week), Veronica Kedar (Joe & Belle), Hen Yanni (Melting Away), and Aryeh Hasfari (Alliance of the Depths).
With 5 international wins and 15 nominations, Family can certainly be referred to as critically acclaimed. Below is a sampling from the extensive list: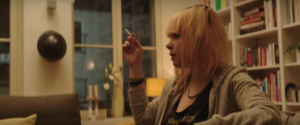 Cinequest San Jose Film Festival, Won, Best Feature
Brooklyn Horror Film Festival, Won, Head Trip Competition Award for Best Feature
Imagine India International Film Festival, Won, Best Music Award
Beloit International Film Festival, Nominated, Best International Feature Film
Fantaspoa International Fantastic Film Festival, Nominated, International Competition for Best Film
Imagine Film Festival, NL , Nominated, Black Tulip for Best Feature Film
Lund International Fantastic Film Festival, Nominated, The Siren Award for Best International Film
Raindance Film Festival, Nominated, Jury Prize, Best International Feature
Awards of the Israeli Film Academy, Nominated, Award of the Israeli Film Academy for Best Makeup
Jerusalem Film Festival, Nominated, Haggiag Award for Best Israeli Feature
Won, The Jerusalem Foundation Award, Best Score
Warsaw International Film Festival, Nominated, Free Spirit Award
"Family follows a structure that feels almost like a session of therapy, which is a great idea for this dark, deep character study." – Bloody Disgusting
"Sharp and alluring. Don't miss it!" – Cinematalk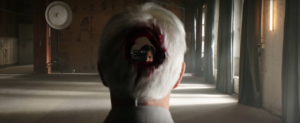 "Successfully combines horror and comedy. A MUST see" – Mako
2017 / 101 minutes / color / Hebrew with English subtitles / A film by Veronica Kedar (Endtime)
HOW TO ORDER:
Public Performance and Digital Site Licenses are available through Soundview Media Partners. To inquire or to place an order, write to info@soundviewmediapartners.com or simply choose from the options below:
For group screening prices, please inquire.
WATCH THE TRAILER