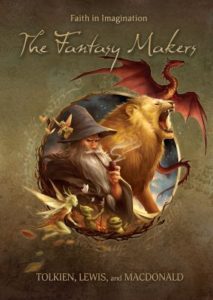 J.R.R. Tolkien, C.S. Lewis, and George MacDonald were the pioneers of the fantasy genre and their impact is unmistakable. Their works— exploring Middle-earth, Narnia, and other tales of redemption, sacrifice, and the battle of good and evil—have become best-selling books and blockbuster movies. Contemporary fantasy writers such as J.K. Rowling grew up inspired by their works.
All three were deeply committed Christians, and their spiritual convictions permeate their writing. They engaged and challenged from the pulpit of imagination, speaking truth through fantasy.
The Fantasy Makers examines the spiritual influences of these fantasy pioneers and the lasting impact their works have on our present-day culture.
Combined with historical reenactments, the film travels from the halls of Oxford and Cambridge, where Tolkien and Lewis spent their careers as academics, the south of England where MacDonald lived, as well as through North America to meet some of the most fascinating scholars who have dedicated their careers to the study of these three fantasy giants.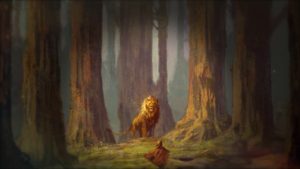 Featuring Rowan Williams (Archbishop of Canterbury), Kristin Jeffrey Johnson Ph.D. (Academic specialist in Victorian and Christian Literature), Malcolm Guite (Cambridge Theological Federation), Allister McGrath (Faculty of Theology and Religion at the University of Oxford), and Michael Ward (Senior Research Fellow at Blackfriars Hall, University of Oxford) and more.
2018 / 88 minutes / Color / 16×9 / English w/Closed Captions / A film by Andrew Wall (The Last Objectors)
HOW TO ORDER: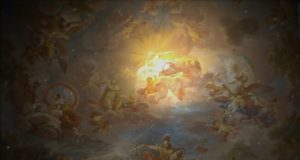 Public Performance and Digital Site Licenses are available through Soundview Media Partners. To inquire or to place an order, write to info@soundviewmediapartners.com or simply choose from the options below:
For group screening prices, please inquire.
In-home/personal use copies are available on Amazon: https://amzn.to/2xLl9VC
WATCH THE TRAILER