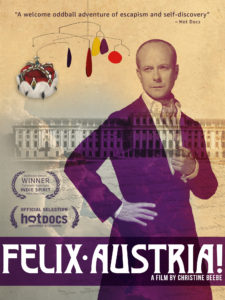 "A welcome oddball adventure of escapism and self-discovery" – Hot Docs
Time is more precious than ever for Felix Pfeifle on his quest of personal identity and life-defining passions.
Staring down the barrel of an incurable genetic disease, Brian Scott Pfeifle reacts the way any American would: He changes his name to Felix, enters psychoanalysis and sets out to befriend the would-be ruler of the Austro-Hungarian Empire, Archduke Otto von Habsburg. His quest takes him all the way to Vienna, in the spirit of now-or-(maybe)-never, in a story of life-defining passions and triumphs.
At the heart of the Felix Austria! is Brian Pfeifle, a young man from Modesto, California who, by education, inclination, force of will, and – perhaps – a sense of fate, assumes the mantle of Felix Pfeifle, spiritual heir to the Habsburg Empire.
Moving boldly between Felix's life in Los Angeles as a gay man, scholar and designer, his family life in Modesto (where his father suffers from advanced Huntington's Disease, a fatal and hereditary illness Felix himself stands a fifty percent chance of contracting), and his burgeoning relationship with Archduke Otto Habsburg, the last living heir of the Habsburg Empire, FELIX AUSTRIA! examines its themes of heredity, identity and transformation in ways that are both nuanced and profound.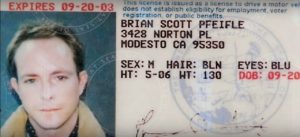 Felix's journey, which takes him from the barrio of Los Angeles to Vienna itself, with an unlikely detour to upstate New York, allows him, and viewers, to explore matters that are exceptionally timely within the context of contemporary academia – questions of identity, sexuality, appropriation and use – but also issues that resonate within the lives of the students themselves.
What does it take to construct, and become, an independent self?
To what degree are our identities inherited, and to what degree invented?
Ideas like this, so urgent within the academic environment and so meaningful within the lives of young (and not-so-young) people, resound throughout the film.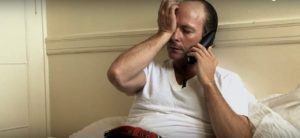 FELIX AUSTRIA! premiered at HotDocs and won the Audience Award at The Colorado Spotlight Indie Film Spirit Film Festival. It was additionally nominated for the Best Documentary, Best Director, and Best Editing awards at the International Filmmaker Festival of World Cinema Milan.
77 minutes / 2013 / color / A film by Christine Beebe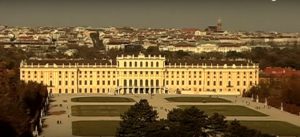 HOW TO ORDER:
Public Performance and Digital Site Licenses are available through Soundview Media Partners. To inquire or to place an order, write to info@soundviewmediapartners.com or simply choose from the options below:
For group screening prices, please inquire.
In-home/personal use copies are available on Amazon: https://amzn.to/2CkTNIZ
WATCH THE TRAILER