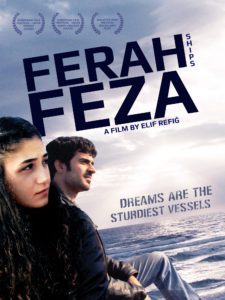 Dreams are the sturdiest vessels for twenty-somethings Ali and Eda, landlocked in the shipyards of Istanbul.
Ali spends his time in shipyards, working with his father with whom he doesn't get along with. At every chance he has, he drifts towards thoughts and signs that will guide him to a happier life.
One night, Ali climbs up a billboard scaffold, and sees a half-finished graffiti mural of a ship on the side of an abandoned building. Upon meeting its creator, Eda, he is certain she will accompany him to faraway lands.
Together, Ali, a restless romantic, and artist Eda embark on a quixotic adventure through Turkey's industrial port-cities, hoping to escape the suffocating routine of their daily lives by finding the ship that Ali has only seen in his dreams.
Written and directed by Elif Refig (Erkek Adam), Ferahfeza has picked up critical acclaim along its journey including:
Winner, FIPRESCI Prize, 

Festival del Cinema Europeo

Nominated, Grand Prize, 

Jeonju Film Festival

Nominated, Golden Tulip Award for Best Turkish Film, Istanbul International Film Festival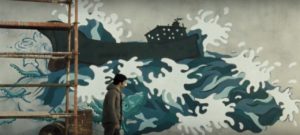 "The shipyards and harbors form an integral part of the film, creating an atmosphere that accentuates the dream-like quality of Ali and Eda's relation that alternates between hope and nightmares." – Hurriyet Daily News
The film features Ugur Uzunel (Takim: Mahalle Askina!), M. Sitare Akbas (Ada), and Mert Asutay (46 Yok Olan)
The DVD edition includes Refig's short film "Man to Be" for which she received the Hollywood Foreign Press Association Best Foreign Filmmaker Award.
2013 / 97 minutes / Color / 16×9 / Turkish w/English subtitles / A film by Elif Refig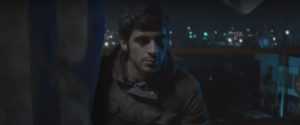 HOW TO ORDER:
Public Performance and Digital Site Licenses are available through Soundview Media Partners. To inquire or to place an order, write to info@soundviewmediapartners.com or simply choose from the options below:
For group screening prices, please inquire.
In-home/personal use copies are available on Amazon: https://amzn.to/2PReDbS
WATCH THE TRAILER