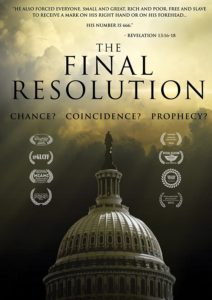 In United Nations Security Council Resolution 666, adopted on September 13, 1990, after recalling resolutions 661 (1990) and 664 (1990) which discussed the humanitarian situation in Iraq and Kuwait and the detention of nationals from foreign countries, the Council decided to ask the 661 Committee to determine if humanitarian needs have arisen and to keep the situation under review.
At the same time, it expected Iraq to comply with its obligations under international law, including the Fourth Geneva Convention, relating to the safety and detainment of third-state nationals in Iraq and occupied Kuwait. Resolution 666 was adopted with 13 votes; Cuba and Yemen voted against the resolution, with Cuba stating that even through the use of disclaimers, the resolution amounted to "using starvation as a weapon of war", banned under Protocol 1 of the Geneva Conventions
"The Final Resolution" is an in-depth examination of the United Nations Security Council Resolution 666 and how it parallels Revelation 13:16-18. Instead of interviewing politicians, reality stars, athletes, and scientists, everyday people from different backgrounds are interviewed, revealing how people like you feel about the relationship between the resolution and the biblical passage.
60 minutes on 1 disc / A film by Brian Ronalds / 2016
HOW TO ORDER:
Public Performance and Digital Site Licenses are available through Soundview Media Partners. To inquire or to place an order, write to info@soundviewmediapartners.com or simply choose from the options below:
For group screening prices, please inquire.
In-home/personal use copies are available on Amazon: http://amzn.to/2wDxZa1
WATCH THE TRAILER