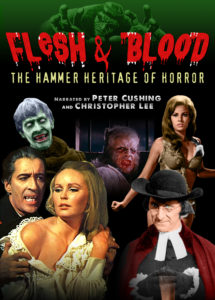 Horror films have long been one of the strongest genres. From low-budget to multi-million dollar productions, the creation of horror on the big screen has driven audiences to theaters and video stores, from VHS to DVD to digital platforms.
From the 50s when they resurrected characters to today"s chillers, Hammer's films combined horror with erotic tension and served as what is now a study in cinema.
This extensive 1994 148-minute documentary takes the viewer from the 1950's, when they pumped Technicolor blood into old monsters like Frankenstein and Dracula, to chillers like 'Let The Right One In" and "The Lady In Black". Flesh & Blood explores the pre-historic monsters to the creation of masks as it delves into the history of one of the great horror filmmakers of all time.
Narrated by Peter Cushing, in his last film appearance, and Christopher Lee.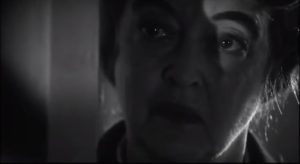 Originally broadcast as a 2 part series on the BBC, this Extended Director's Cut added over 40 minutes to the original running time.
"…an excellent feature-length documentary about the company, whose then-revolutionary combo of sex and (mostly implied) gore genuinely shocked late-1950s audience…" – DVD Talk
"An irresistible scrutiny of a name in horror that will never die in the public's eye, and this release belongs on every collector's DVD shelf right next to all their Hammer titles" – DVDDrivein
Nominated as 'Best Documentary' at the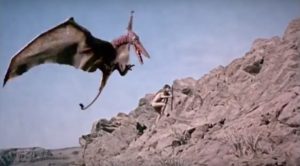 Rondo Hatton Classic Horror Awards, this was the last project completed by Peter Cushing. The narration was recorded in May, 1994 and he passed in August, 1994.
Actors featured include Christopher Lee, Peter Cushing, Roy Ward Baker, Martine Besiwck, Caroline Munro, Joe Dante, Freddie Francis, Val Guest, Raquel Welch, Ray Harryhausen, Ingreid Pitt, and more.
148 minutes on 1 disc / 1994 / Color and Black and White / Directed by Ted Newson
HOW TO ORDER: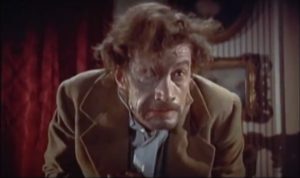 Public Performance and Digital Site Licenses are available through Soundview Media Partners. To inquire or to place an order, write to info@soundviewmediapartners.com or simply choose from the options below:
For group screening prices, please inquire.
In-home/personal use copies are available on Amazon: https://amzn.to/2sTitTo
WATCH THE TRAILER