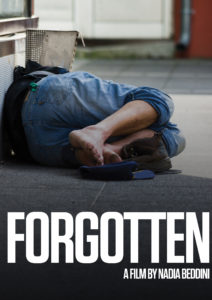 According to the site Social Solutions, in 2016 564,000 people in the U.S. were homeless. Over half a million people were living on the streets, in cars, in shelters, or in subsidized transitional housing. Of that number, 206,000 were people with families, 358,000 were individuals, and a quarter of the entire group were children.
To some, they are a nuisance. To others, they are a tragedy. To most, they are simply FORGOTTEN.
Dive into the cruel reality of homelessness in Los Angeles. From the golden sands of Venice Beach to the glitzy sidewalks of Hollywood Boulevard and the gritty, desolate urban wasteland of Skid Row, Forgotten portrays the stark reality of being homeless in one of America's largest cities, and while the focus of the film is Los Angeles, the issues can be transposed to any major metropolitan area in the U.S.
To some Angelenos, the city's transient population is a nuisance. To others, the homeless are a potential threat to safety and public order. But in Nadia Beddini's daring expose, these men and women are depicted with the full dignity and humanity that each one of them deserves, creating a documentary portrait like no other.
Told entirely through candid interviews shot on the streets and boardwalks in and around L.A., Forgotten delves into the backgrounds of the men and women who live without homes, without safety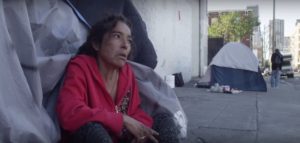 nets and without support, exploring the daily struggles and uncertainties as they live on the thin line between survival and starvation. Forgotten allows them to share their stories of how they became homeless, how they have survived up to now and, most importantly, what needs to change if the richest country on Earth is going to ensure that every citizen is able to have a roof over their head.
A film by Nadia Beddini
53 minutes on 1 disc / color / 2016
HOW TO ORDER:
Public Performance and Digital Site Licenses are available through Soundview Media Partners. To inquire or to place an order, write to info@soundviewmediapartners.com or simply choose from the options below:
For group screening prices, please inquire.
In-home/personal use copies are available on Amazon: http://amzn.to/2uRDC2m
Watch the trailer

Other Soundview films that address important social issues that you may want to consider include:
No Matter Where: The Healthcare Documentary
Faultless: The American Orphan
Human Harvest: China's Illegal Organ Trade
Or browse our entire collection of Social Issue Films.