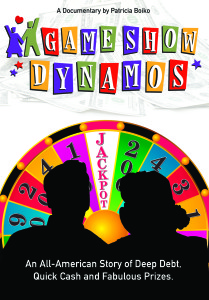 "This backdoor look at one of the stranger phenomenons in popular culture is also a wonderfully warm tribute to a sharp-witted and likable couple. Recommended." – Video Librarian
Bernard and Claire Boiko won enough money on TV game shows to escape debt and follow their dreams. From Tic-Tac-Dough in 1956 to Jeopardy in 1967 to Trivial Pursuit in 1993, they competed on national television 28 times — probably the longest-running record of individual TV game show appearances by husband and wife in the world.
Daughter Patricia melds 10 different TV game shows and a snappy soundtrack with vivid motion graphics and vintage footage to paint an intimate portrait of the quirky couple, paradigms of 20th century family life. Yet — as their poignant romance and ribald experiences reveal the fascinating historical context of their times — the winning couple also come to be seen as curiously-relatable outsiders to mainstream culture.
Themes of love, hardship, and achievement add emotional weight to Bernard's parting words, "If it's a lucky life, it's mine." Quick cash and fabulous prizes, the thrill of winning and the lasting joy of this different family make this a wonderful story of dreams unexpectedly fulfilled.
"An endlessly charming look at one of the only purely American art forms–the humble game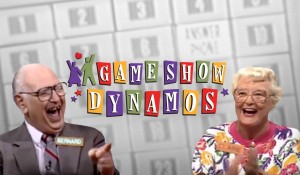 show–and a uniquely American family that spent the better part of forty years winning on them. Even if you're not a game show junkie like I am, this documentary has lovely gifts for you." -Ken Jennings Jeopardy! Champion who won 74 games and $2.52 million, both American game show records. Bestselling author, TV host and speaker.
"I am in awe of your film. High-spirited, light-hearted (even when it's sad), loving, romantic, funny, fun, eye-opening. I adore this movie! When I say 'I laughed, I cried' I really mean it." –Robert C. Cumbow, Film Professor, Seattle University, Attorney, Graham & Dunn
Approx. 1 hour / A film by Patricia Boiko / color-B/W
HOW TO ORDER:
Game Show Dynamos is available in both In-Home/Personal Use Editions as well as with Public Performance / Exhibition Rights. The film is represented exclusively for the latter by Soundview Media Partners. To select a Licence, choose from the options on the pull down menu below.
All inquiries for public performance and/or exhibition licenses should be requested through info@soundviewmediapartners.com
InHome/Personal Use copies are available on AMAZON. Order you copies today: http://amzn.to/1eTck0Q. Prefer to stream or download? Game Show Dynamos is available on Amazon and Amazon Prime: https://amzn.to/2LmnuMa