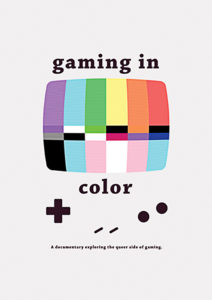 Out of the closet and into the arcade…
Gaming In Color is a feature documentary that explores the queer side of gaming and the culture of the Gaymers community.
Diversity in video games has become extraordinarily important – especially to the people who play them. Diverse queer themes in game storylines and characters are an anomaly in the mainstream video game industry, and LGBTQ gamers (gaymers) have a higher chance of being mistreated in social games. Gaming In Color explores how the community culture is shifting and the industry is diversifying, helping with queer visibility and acceptance of an LGBTQ presence.
Almost every gamer relates to the concept of seeking solace in a video game. Hope for sanctuary guides their escape into a virtual universe where they can be anything they want to be. For many, however, choosing to be true to themselves becomes an open invitation for hatred. This multiplies for those who are marginalized people, including people of color, women, and members of the LGBTQ community. Toxic cultures that breed violence and vitriol hide behind an industry that undervalues the innovation of its audience. GAMING IN COLOR crusades for anyone who believes that the pixelated world can be a better place for everyone, no matter who they are or what they love.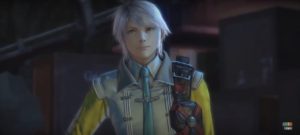 A lesbian, gay, bisexual, transgender, or otherwise queer gamer has a higher chance of being mistreated in a social game. The power dynamics of a male-dominated geek society tips against them. Further, diverse queer themes in game storylines and characters are an anomaly in the mainstream video game industry. However, the gaming community is far more colorful than one may expect. Gaming In Color shows that there is a full spectrum of gamers picking up their controller to play.
This feature documentary explores the queer side of gaming culture and the game industry's LGBTQ presence. The queer geek community is taking huge steps forward in being recognized on a worldwide industry scale. At the same time, more popular mainstream and indie games are featuring a greater amount of queer characters than ever before, helping with visibility and acceptance. There's a long road ahead and tons of aspects that desperately need improvement, but the video games universe will continue to mature and diversify both in its community culture and industry only if we elevate the conversation about inclusion and respecting one another – not in spite of our gay geekiness, but because of it!
Winner: GenCon for Best Documentary
Official Selection at Melbourne Queer Film Festival, Reelings 32, MagFest Games on Film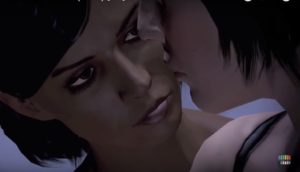 Here's what critics have to say about Gaming in Color:
"This will get honest conversations started about bullying, identity, and human rights in an inviting platform." – School Library Journal
'…the film looks at some of the unique diversity challenges faced by game makers and participants. Highly recommended. ***1/2′ – Video Librarian
"It should come as no surprise to anyone that there is a problem with diversity in video games. Gaming in Color is a thought provoking piece of media. It does well in bringing up valid issues within gaming and excellent insight into some of the issues facing LGBT gamers today." – Geek Syndicate
"By putting gay gaming in the spotlight, Gaming in Color pushes back against the stereotypes to say that, yes, gays and lesbians are part of the gaming community — and we're not going anywhere." – Curve Magazine
"Getting to watch Gaming In Color was as exciting an experience as it was uplifting. I've gobbled up a great many gaming documentaries over the years and never expected to see one focus squarely on the topic from an LGBTQ perspective. The sheer fact that it exists is amazing. Of course, it's very much worth watching, too!" – Cliqist Indie Gaming
Featured in the film through interwoven interviews are
Colleen Macklin: Associate Professor in Design and Technology at Parsons School of Design
George Skleres: Game Designer, Riot Games
Naomi Clark: Assistant Arts Professor at NYU Game Center
Matt Conn: founder and CEO of MidBoss
Joey Stern: Founder, Geeks OUT
Matthew Michael Brown: Game test analyst at Sony Computer Entertainment
And more…
62 minutes on 1 disc / 2015 / A film by Phillip Jones
HOW TO ORDER:
Public Performance and Digital Site Licenses are available through Soundview Media Partners. To inquire or to place an order, write to info@soundviewmediapartners.com or simply choose from the options below:
For group screening prices, please inquire.
WATCH THE TRAILER