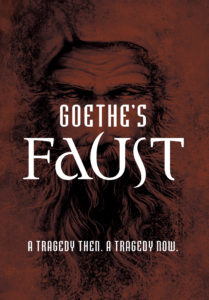 A vital and visual dissertation about one of history's greatest pieces of literature that additionally ties into the history of the Holy Roman Empire and the German language.
He wrote over the course of a lifetime and re-crafted a 200 year old play along the way.
The greatest German writer and a true genius, J.W. Goethe, wrote a play in verse form over the course of his entire adult life. Goethe's Faust is an extraordinary documentary that attempts to produce an abridged, but comprehensive English prose rendition of Goethe's astonishing work and also examines this content in order to answer the simple question:
Can a 200 year old play be relevant to today?
Additionally, since the film is in essence a love story, Goethe's most significant female relationships are discussed in a section referencing "The Many Loves of J,W. Goethe."
The Faust tragedy/drama, often called Das Drama der Deutschen (the drama of the Germans), written in two parts published decades apart, would stand as his most characteristic and famous artistic creation. Followers of the twentieth century esotericist Rudolf Steiner built a theatre named the Goetheanum after him—where festival performances of Faust are still performed.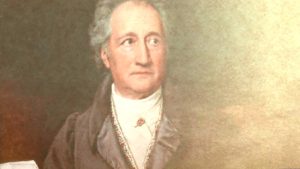 Goethe was a cultural force, who argued that the organic nature of the land molded the people and their customs—an argument that has recurred ever since. He argued that laws could not be created by pure rationalism, since geography and history shaped habits and patterns. This stood in sharp contrast to the prevailing Enlightenment view that reason was sufficient to create well-ordered societies and good laws.
Joseph McGarry's GOETHE'S FAUST is a detailed dissertation on the life and work of Johann Wolfgang von Goethe with a focus on his historically acclaimed re-penning of his rendering of Faust, a tragedy in two parts.
As writer, director, host and narrator, McGarry has created an extensive study that will serve as a literary and philosophical reference for students of literature forever more. More importantly, the film series brings the historical writings into a contemporary framework.
Filmed entirely on location in Colorado, McGarry's audio/video narrative study draws comparisons to nature and many of the other themes contained within Goethe's writings.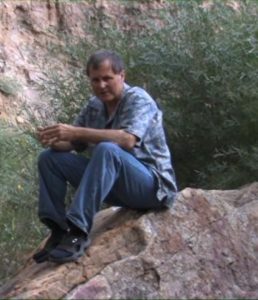 BIOGRAPHY OF THE HOST AND DIRECTOR
Joseph McGarry M.D. is a practicing Family Medicine physician in Florence, Colorado. This is his first film. He was educated at St. Benedict's Prep, Newark,N.J., the College of the Holy Cross, Worcester, MA., The M.S. Hershey Medical Center of the Pennsylvania State University and The Eastern Virginia Graduate School of Medicine.
MAIN CAST AND CREDITS
Joseph McGarry: Host, Executive Producer, Writer
Editors: Mark Tachna, Dennis Cordova, Mike Huxley
Camera Operators: Mark Tachna, Dennis Cordova, Mike Huxley
148 minutes on 1 disc / 2017 / Color / Dolby Digital / English language / Closed Captioned / A film by Joseph McGarry
HOW TO ORDER:
Public Performance and Digital Site Licenses are available through Soundview Media Partners. To inquire or to place an order, write to info@soundviewmediapartners.com or simply choose from the options below:
For group screening prices, please inquire.
For educators and students alike, the narrative transcript of the film is available for free in English and/or German at www.faustbycordobe.com 
In-home/personal use copies available on Amazon: https://amzn.to/2HKLAlf
WATCH THE TRAILER