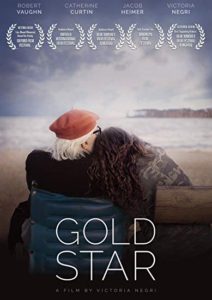 After dropping out of Julliard, Vicki drifts aimlessly between her family's house in Connecticut and an itinerant existence in New York. When her father suffers a debilitating stroke, she has to become his primary caretaker. Vicki resists connecting with him and making peace with herself, but she ends up finding a way forward thanks to a new friend and a life-changing event.
Starring Robert Vaughn (Bullitt, The Magnificent Seven) in his last role ever and featuring Catherine Curtin (Orange is the New Black), Gold Star is a bittersweet journey, and while many dramas of this type might have presented Vicki as selflessly rising to the challenge of helping to care for her infirm father, Director Victoria Negri plays the role of her challenged lead character as self-absorbed and often irritated at her father's childlike helplessness. But then Vicki is adrift in pretty much every area of her life, including her relationship with her boyfriend (Max Rhyser) which, we eventually learn, has a dark side.
"In what would be his final performance, Robert Vaughn is allowed only his physicality to express his character's rage and regret." – Film School Rejects
"Delivering a mostly silent performance as the stroke-afflicted father of Negri's central character, the veteran actor embodies the anguish of a once vital man reduced to pointing at words as his sole means of communication." – Hollywood Reporter
"It's the comfort zone [Director] Negri creates around this 'We're all going to deal with this, sooner or later' subject and the warmth Vaughn projects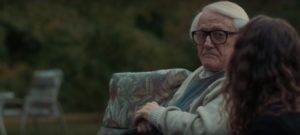 in a seriously circumscribed performance make it worthwhile." – Roger's Movie Nation
WINNER for Best Feature Film at The Art of Brooklyn Film Festival
WINNER: Audience Award at the Buffalo International Film Festival
WINNER: Audience Award at the Blue Whiskey Film Festival (Chicago)
WINNER: Best Supporting Actress at the Blue Whiskey Film Festival (Chicago)
WINNER: Lisa Blount Memorial Award for Acting at the Oxford Film Festival
2017 / 90 minutes / English Language / A film by Victoria Negri
HOW TO ORDER:
Public Performance and Digital Site Licenses are available through Soundview Media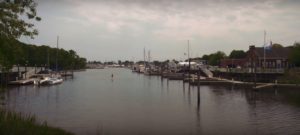 Partners. To inquire or to place an order, write to info@soundviewmediapartners.com or simply choose from the options below:
For group screening prices, please inquire.
In-home/personal use copies are available on Amazon: https://amzn.to/2B9Rhr4
WATCH THE TRAILER