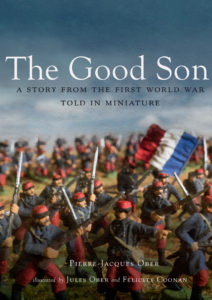 The Good Son is a story from the First World War told in miniature.
Narrated by Simon Prebble (The Six Wives of Henry VIII) and Produced by Ryan Swenar (Parkland: Inside Building 12) and Andy T. Jones (Saving Fiona), the film was illustrated by Jules Ober and Felicity Coonan (The Lego Movie).
Uniquely produced in miniatures, The Good Son provides fuel for thought across a broad range of issues while detailing the story of one man in a dire situation. The Good Son's production style is both simple and complex simultaneously and offers insight into how storytelling can be distinctively visualized.
THE STORY LINE:
It is Christmastime, 1914, and The First World War rages. A young French soldier named Pierre who had quietly left his regiment to visit his family for two days is imprisoned upon his return.
Now he faces execution for desertion.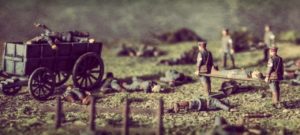 As Pierre waits in isolation, he meditates and ponders upon big questions. Included among them are:
The nature of patriotism
The horrors of war
The joys of friendship
The love of family
How, even in times of danger, there is a whole world inside every one of us…and how sometimes that world is the only refuge.
2019 / 30 minutes / color / English / A film by Andy T. Jones
HOW TO ORDER: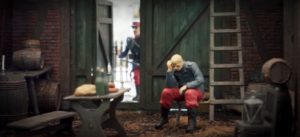 Public Performance and Digital Site Licenses are available through Soundview Media Partners. To inquire or to place an order, write to info@soundviewmediapartners.com or simply choose from the options below:
For group screening prices, please inquire.
In-home/personal use copies are available on Amazon: https://amzn.to/2ETURVo
WATCH THE TRAILER