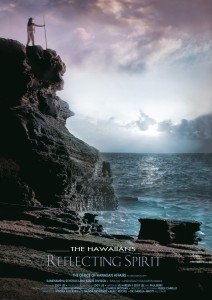 A splendid, definitive film on Hawaiian ancestry that explores Native rights and culture.
The film offers important cultural insights into who the Hawaiians are as a people, their origins, historical challenges and current social conditions, and the revival of spirit of a native people whose identity is intrinsically tied to their Hawaiian homelands.
"The most powerful segments address the struggle faced by native Hawaiians who attempt to maintain their culture." – Hawaiian Star Bulletin
"…packs a staggering amount of information into less than an hour, beginning with the birth of the Hawaiian islands from both a spiritual and a geological perspective." – The Asian Reporter
The film premiered at the opening of the Smithsonian Museum of the American Indian in Washington D.C.
57 minutes on 1 disc
HOW TO ORDER:
Public Performance and Digital Site Licenses are available through Soundview Media Partners. To inquire or to place an order, write to info@soundviewmediapartners.com.
For group screening prices, please inquire.
In-home/personal use copies are available on Amazon: http://amzn.to/1SMeT3B
WATCH THE TEASER