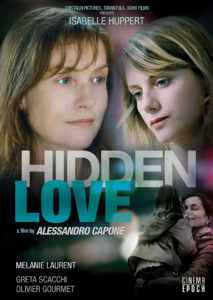 Acclaimed actress Isabelle Huppert stars in this downbeat tale of a suicidal mental patient trapped in an endless maze of despair following the death of her only child.
Initially raised in an acrid household, later locked into a dicey marriage, and ultimately saddled with a daughter she never wanted, Danielle attempts to take her own life multiple times before doctors are left with no other choice than to lock her away for the sake of her own safety. Not even sympathetic psychiatrist Dr. Neilson (Greta Scacchi) seems able to break through to the stoic patient whose hollow gaze that hints that any hope for salvation has long been lost.
Winner: European Silver Ribbon, Italian National Syndicate of Film Journalists
Nominated: Golden Marc'Aurelio Award, Rome Film Fest
"Isabelle Huppert once again reaffirms her status as one of the world's greatest actresses; the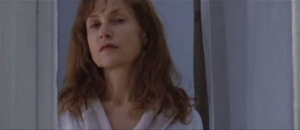 film has many pleasures to offer, but her performance as a mother devastated by her own apparent inability to feel is chief among them, and would in itself be good cause to seek this one out and give it a look. Recommended. – DVD Talk
"…a movie that knows exactly who it is about" – Roger Ebert
"The image of suicidal Danielle (Huppert), seated in the office of caring shrink Dr. Nielsen (Greta Scacchi), is that of a woman who has stared down the dark, deep hole of her own demise and psychic defeat. It is yet another reminder that there is arguably no other thesp in world cinema who dares push her characters to such radical limits while remaining resolutely human." – Variety
Key Cast
Isabelle Huppert – Danielle
Greta Scacchi – Dr. Dubois
Mélanie Laurent – Sophie
Olivier Gourmet – Morris
Jean-Michel Larre – Luc
Giorgio Lupano – Sébastien
103 minutes on 1 disc / French w/English sub-titles (2007)
HOW TO ORDER:
Public Performance and Digital Site Licenses are available through Soundview Media Partners. To inquire or to place an order, write to info@soundviewmediapartners.com or simply choose from the options below:
For group screening prices, please inquire.
In-home/personal use copies are available on Amazon:
Watch the trailer