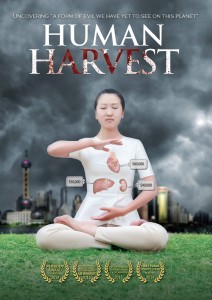 How did a country that until 2010 had no organ donation system become one of the world's organ transplant leaders with short wait times and a seemingly endless supply of donors? China is now a popular destination for transplant surgeries that can take years of waiting in other countries. But the question no one was asking is where do these organs come from?
A group of researchers, including human rights lawyer David Matas and former Canadian MP David Kilgour, decided to investigate this mystery and found answers that were almost too shocking to believe.
The story of how these two Nobel Peace Prize nominees pieced together the chilling evidence and exposed an industrial-scale crime against humanity is a riveting tale of both personal triumphs and unimaginable horror.
Peabody Award – 2015; International Investigative Documentary
AIB Media Excellence Awards 2015
Michael Sullivan Frontline Award for Journalism in a Documentary Film, Salem Film Fest 2015
Best Feature-Documentary, Flathead Lake International Cinemafest 2015
Filmmaker Leon Lee, who is based in Canada, is the man behind the documentary. He first read about the allegations in 2006 and he couldn't take it all in. "The story seemed too incredible to believe. Several months later, David Matas and David Kilgour published their investigation report Bloody Harvest," he told Daily Mail Australia. "I was inspired to investigate further and see for myself if this horrific story could really be and that's how it all began. Eight years later Human Harvest has been released and now you can see for yourself too." – The Daily Mail
52 minutes / Color
HOW TO ORDER:
Public Performance and Digital Site Licenses are available through Soundview Media Partners. To inquire or to place an order, write to info@soundviewmediapartners.com or simply choose from the options below:
For group screening prices, please inquire.
In-home/personal use copies are available on Amazon: http://amzn.to/2bAm6Xo
WATCH THE TRAILER