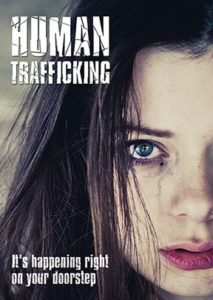 An intense docu-drama that lends itself perfectly for the launch of discussion and debate.
It is time to lay ignorance aside. Injustice is at our doorstep. Young men, women and children are being ensnared in a phenomenon called human trafficking, a form of modern-day slavery.
This three-part program exposes the truth about human trafficking, an evil that affects millions worldwide. The program will inform and inspire you to join the fight against this thriving injustice.
Part 1: Profile gives a brief but incisive overview of the problem. Unbelievably, there are more slaves today than at any time in human history. Many are young girls who are kidnapped and coerced under threat into prostitution.
Part 2: Insatiable is a 16-minute dramatic film portraying the plight of two young girls who are abducted by traffickers. This enlightening film exposes the evil motives and tactics of traffickers.
Part 3: Discussion presents human trafficking experts answering the most common questions about the problem, including: How are people trafficked? Why don't victims try to escape? Don't most prostitutes choose their way of life? Why is "grooming" a concern for parents of school age children? What can we do to stop human trafficking?
35 minutes on 1 disc / English language w/English sub-titles / 2014
Caution: This program contains difficult, mature subject matter, some violence and some graphic language in its realistic depiction of human trafficking.
HOW TO ORDER:
Public Performance and Digital Site Licenses are available through Soundview Media Partners. To inquire or to place an order, write to info@soundviewmediapartners.com or simply choose from the options below:
For group screening prices, please inquire.
In-home/personal use copies are available on Amazon: http://amzn.to/2r7xLEu
WATCH THE TRAILER