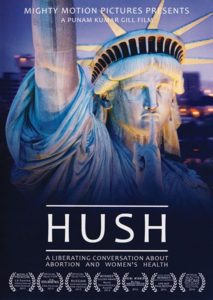 The conspiracy has been coined as the biggest health cover up since cigarettes.
Hush is a liberating conversation about abortion and women's health. It additionally explores a conspiracy relating to the withholding of the information required for solid decision making.
When director Punam Kumar Gill and producers Drew and Joses Martin heard that the health information being given to women prior to an abortion was subject to the politics of the people involved, they determined to put aside individual ideology and take an honest, scientific look at the highly disputed and politicized information around abortions' long-term effects on women's health. What Punam discovers in the process is not just vital to the subject of reproductive health, but also critical to her own life and integral to the ongoing progress of women everywhere.
"The film alleges that international medical and public health organizations have for decades misled the public about the putative dangers of induced abortion. Among these alleged conspirators are the World Health Organization, the American Cancer Society, the National Cancer Institute, the American College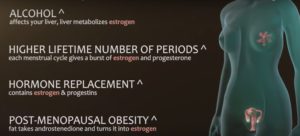 of Obstetricians and Gynecologists, American Psychological Association, American Psychiatric Association, March of Dimes, and American Public Health Association." – Huffington Post
The film "investigates whether women are being told the truth about abortion and its potential health risks. The abortion industry regularly denies evidence that there is a link between abortion and breast cancer, infertility, preterm birth, depression and other health problems." – Life News
"Mixing scientific study and storytelling is a unique aesthetic for a film, but Gill and Martin take control of this task beautifully" – Voices for the Voiceless
"It's excellent. It's a high quality, well-produced, extraordinarily thoughtful look at the possible physical and mental side effects of abortion for women. I'm going to go out on a limb and say if anyone is criticizing it, they are doing so because they haven't seen it." – Pro Woman/Pro Life
WINNER: Golden Award, World Documentary Awards
WINNER: Best Documentary, LifeFest Film Festival
REMI WINNER: WorldFest Houston International Film Festival
OFFICIAL SELECTION: Malibu Film Festival, La Femme International Film Festival, Russian International Film Festival and more…
Director Punam Kumar Gill / Produced by Drew and Joses Martin
101 minutes on 1 disc / 16×9 / 2016
Note: DVD contains Bonus Interview footage and a 20 minute version of the film. 
HOW TO ORDER:
Public Performance and Digital Site Licenses are available through Soundview Media Partners. To inquire or to place an order, write to info@soundviewmediapartners.com or simply choose from the options below:
For group screening prices, please inquire.
In-home/personal use copies are available on Amazon: http://amzn.to/2s18u0d
WATCH THE TRAILER