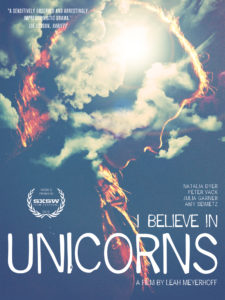 "Rarer even than a unicorn sighting is an honest, complicated portrayal of adolescent female sexuality on film, but in her debut feature, writer and director Leah Meyerhoff has done just that." – Village Voice
Davina is an imaginative and strong-willed teenage girl who often escapes into a beautifully twisted fantasy life.
Having grown up quickly as the sole caretaker of her disabled mother, she looks for salvation in a new relationship with an older boy. Davina is swept into a whirlwind of romance and adventure, but the enchantment of her new relationship quickly fades when his volatile side begins to emerge.
I Believe in Unicorns takes us on a road trip through the stunning and complex landscape of troubled young love.
"The film nails the growing pains that result from love and loss." – Los Angeles Times
"…holds together without compromising its simplicity or emotional authenticity." – NY Times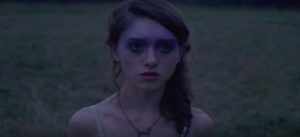 "Leah Meyerhoff is a major new talent. Her "I Believe in Unicorns" is an accomplished coming-of-age tale that both calls back to the dozens of stories like it that we've seen and charts its own course. If it falls victim to a bit too many college film student clichés, it's easy to forgive Meyerhoff due to the great performance she draws from her talented young star and what this film means for her bright future." – Roger Ebert.com
Critical acclaimed also includes:
Winner: Jury Award / Atlanta Film Festival
Winner: Special Jury Prize for Best Original Song / Nashville Film Festival
Nominated, SXSW Grand Jury Award

Nominated

, FIPRESCI Prize / Jerusalem Film Festival

Nominated, Spotlight on Women Filmmakers 'Live the Dream' Grant / Gotham Awards
The multi-award winning cast includes:
Natalia Dyer (Stranger Things, Hannah Montana: The Movie)
Peter Vack (Bully, M.F.A)
Julia Garner (Martha Marcy May Marlene, Tomato Red)
Amy Seimetz (Upstream Color, Sun Don't Shine)
Toni Meyerhoff (Twitch)
The DVD version offers the following bonus Behind the Scenes Shorts:
Fairytale
Davina
Sterling
Daydream
Short film "Twitch" by director Leah Meyerhoff
2014 / 80 minutes on 1 disc (+ bonus) / Color / English Language / A film by Leah Meyerhoff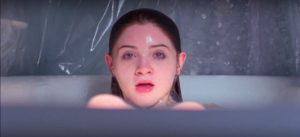 HOW TO ORDER:
Public Performance and Digital Site Licenses are available through Soundview Media Partners. To inquire or to place an order, write to info@soundviewmediapartners.com or simply choose from the options below:
For group screening prices, please inquire.
In-home/personal use copies are available on Amazon: http://amzn.to/2FUlicD
WATCH THE TRAILER