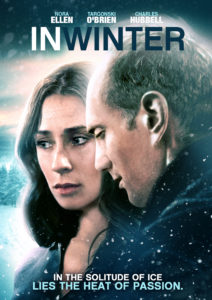 The Solitude of Ice / The Heat of Passion
"The opening sequence of IN WINTER is just as good an opening shot as films can have. Co-directors Aboubacar M. Camara and Alexander Gutterman have made a masterpiece of a film. IN WINTER is a true unseen gem of a film and recommended." – Unseen Films
"A stately drama of stillness and silences, even with roiling emotions under the surface." – Queens Ledger Film Spotlight
The Existential Purity and Seasonal Metaphor of Bergman's "Winter Light"
The Frank Sexuality of Von Trier's "Breaking the Waves" with the Unexpected Pacing of "Melancholia"
The Artistry of Kieslowski's "Red, White, and Blue"
In Winter is an independent feature emerging from the classical European tradition, presented in a timeless North American context. Shot entirely on location in northern Minnesota, we join Annika, a stoic and solitary young woman facing difficult circumstances and living in the barren human landscape of a small working class town in mid-winter. Her limited world is unsettled by the arrival of Mark, an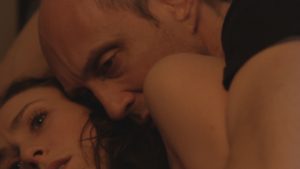 older, wealthy stranger with whom she becomes entangled. Faced with growing discomfort, an aging grandfather for whom she cares, and a web of complex relationships with both men and women, Annika becomes ensnared in a life she longs to escape.
Written and directed by Alexander Gutterman, In Winter is a stark, minimalist and tragic art film with an austere aesthetic in the tradition of Bergman, Von Trier and Tarr. It is the story of an isolated woman whose world begins to broaden, and of a man who is slowly drawn into cold solitude as his narrows. It is also a story in which carnal intimacies counterpoint with spiritual refrain.
The Cast features: 
NORA TARGONSKI O' BRIEN (Someone, Something)
CHARLES HUBBELL (Hope, The Midnight Chronicles, Golden Hour, The Choo Choo Bob
Show, Transylvania Television)
JOHN CROMWELL (Memorial Day, Dust of War, Meat, Sweethearts)
DALE R. BOTTEN (Older than America, No Blood of Mine, Iron Will)
SUSAN K. CHAMBERS (In Stranger Company, A Crooked Somebody, Miles Between Us)
MICHAEL PAUL LEVIN (I am Not a Serial Killer, Thin Ice)
2017 / 97 minutes / 16×9 / Color / English Language
About the Writer/Director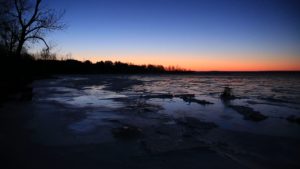 Alexander Gutterman received his arts and academic education at private and public institutions in NYC and New England including Calhoun School, Stuyvesant High School, and Dartmouth College.
Gutterman's approach to cinema is informed by a classical liberal arts education including a multiply awarded Masters Degree in Philosophy, extensive work in poetry, journalism, and painting, and the study of the great films and filmmakers, primarily in the European and Asian traditions. Past film projects include: Research (2010 short), 2000 Pounds of Steel (2010 short), Awakening (2009 documentary), Live Free or Die Trying (2008/9 6 hour Public Access Series). In Winter is Gutterman's first feature length narrative.
Public Performance and Digital Site Licenses are available through Soundview Media Partners. To inquire or to place an order, write to info@soundviewmediapartners.com or simply choose from the options below:
For group screening prices, please inquire.
IN HOME / PERSONAL USE COPIES OF THE DVD ARE AVAILABLE ON AMAZON: https://amzn.to/2J0wdlS. If you prefer to stream or download the film digitally, visit: https://amzn.to/2LX20cp
WATCH THE TRAILER