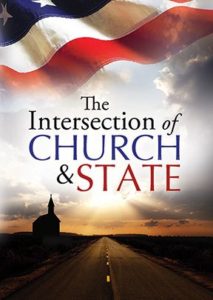 In the United States, the intersection of church and state is a busy juncture with a long and fascinating history. Debates about the proper relationship between church and state date back to the time of the founding fathers and the arguments continue to dominate the news today.
The Rev Gregory P. Seltz, of "The Lutheran Hour Radio Program" hosts this engaging, information-packed documentary. Seltz assists viewers in understanding the multi-layered and sometimes contentious arguments that surround this issue. Despite the challenges Seltz believes there is still tremendous potential for church and state to work together for the common good.
The DVD includes two 55-minute versions: The original televised broadcast version and a 4-session Bible study version with associated PDF discussion guide. The 4-session version is broken down as follows:
Session 1 – This session explores what kind of separation there should be between the church and the state. Jesus taught that both the church and the state are important entities and each has its own tasks to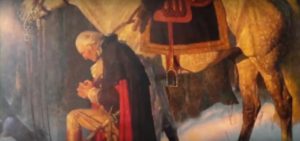 perform. It examines the First Amendment and what things the government should be involved in.
Session 2 – This session looks at the benefits and also the problems that would arise if the state was run by the church. It is important to remember that God is active in both the church and the state. Why is it important for Christians to be active members of both? What will happen to our society of Christians stop exerting a healthy influence on it?
Session 3 – This session explores whether or not America is a Christian nation. People have strong opinions on both sides of this question. What are some of the most effective ways you have found to witness to neighbors who do not share the Christian faith? What can we learn from Paul and his use of his Roman citizenship to open doors to share the Gospel?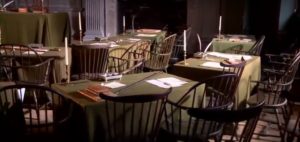 Session 4 – This session takes a look at how secular Darwinism has pushed aside the Creator and replaced the solid ground of absolute standards or right and wrong. Since this post-modern worldview has taken hold it challenges the traditional understanding of the relationship between church and state. As universal, final truth is replaced by individual preference and choice, what new obstacles do Christians face in the United States?
2 versions x 55 minutes on 1 disc / Widescreen / Optional English Subtitles.
HOW TO ORDER:
Public Performance and Digital Site Licenses are available through Soundview Media Partners. To inquire or to place an order, write to info@soundviewmediapartners.com or simply choose from the options below:
For group screening prices, please inquire.
In-home/personal use copies are available on Amazon: http://amzn.to/2syXEdy
Watch the trailer